Kelly Milner Halls
.
What is a cryptid, you ask? According to
Wikipedia
a cryptid "is a creature whose existence has been suggested but that is unrecognized by a scientific consensus, and whose existence is moreover often regarded as highly unlikely" (unicorn, mermaid, etc.).
Kelly is a nonfiction children's writer and specializes in quirky subject matter. Intrigued by all things odd, she works hard to carefully research topics and to present compelling evidence that inspires young readers. Her moto: "If I can get kid's to consider the possibilities of anything unproven and ask questions," she says, "I've done my job."
With a long list of of creepy books under her belt with tons of accolades from Publisher's Weekly, School Library Journal, and Kirkus Reviews, Kelly has built an empire on monsters.
Halls lives in Spokane, Washington with one dog, two daughters, many cats and a four foot rock iguana named Gigantor. Fortunately, I was able to pull Kelly away from Gigantor to ask her some burning questions:
Can you tell us about IN SEARCH OF SEA MONSTERS and IN SEARCH OF SASQUATCH?
When I wrote TALES OF THE CRYPTIDS I realized how impressive Sasquatch really was. Of all the mysterious animals I researched, Sasquatch (aka Bigfoot) was the one with real evidence it might actually exist. So I wrote a proposal to create a picture book about that evidence. Houghton Mifflin Harcourt agreed it was worth exploring, so IN SEARCH OF SASQUATCH will be released in the fall of 2011. I hope IN SEARCH OF SEA MONSTERS will be the follow up. I'll let you know as soon as I know.
If you had the chance to come in contact with one cryptid, which one would it be?
There is a river creature that's been sighted in Darien, Georgia in the Altamaha river called the Altamaha-ha – Altie for short. I fell in love with him when my illustrator Rick Spears created two life-like models, one for a museum and one for the visitor's center in Darien. They became so real to me, I would love to "meet" one up close and friendly. Man, it would be such a treat. If I get to write IN SEARCH OF SEA MONSTERS, I'll take a research trip down there for sure. Can't wait.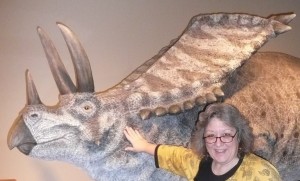 Kelly and Ceratopsian
Which cryptid would you say is the most scary?
Chupacabras is really scary – this alien-like blood sucker with claws and glowing eyes would send me running. If he were real, he'd scare me. And thanks to the legends hundreds of years old, he's very real to a lot of Spanish speaking cultures. But as I said, I am pretty sure he's not real.
Who are some of your writing influences?
There are very few writers that do what I do, but I'd say Sylvia Branzei and her Grossology books were the books that gave me the courage to write what was truest to me. As a science teacher and writer, she took things kids couldn't resist, then revealed the magic of the facts behind the body functions. I loved the books, but it took years for me to learn how to find my own spark, my own path, even with that inspiration.
How did you make the leap into writing about cryptids and all things weird?
That's the path I eventually discovered. Sylvia Branzei created something unique and reflective of her interests and experiences. A magazine editor I wrote for took a job creating books and offered me a chance to do what I most wanted to do – to write MY interests. I've been lucky enough to do it ever since. I loved "weird" stuff when I was a kid. What better way to reach kids now?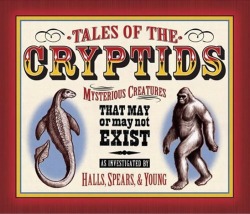 Can you tell us a little bit about your publication journey? Was it an easy road?
I studied journalism in college after writing for the my high school newspaper. But I didn't enjoy writing for adults as much as I'd hoped. It wasn't until I started writing for kids that I found my bliss. I wrote for magazines and newspapers because it was most like what I'd studied in school. After writing 1,500 articles and book reviews/features (about children's books and writers), I made the leap to children's books. Now I've been at it nearly 20 years.
What would you say is one of the biggest challenges of being a writer?
As a single mom and writer, the biggest challenge is economics. Children's writers are paid a lot less than writers in the adult fields. I had to average 12 articles a month to even begin to make ends meet. Writing nonfiction books for kids is even more challenging, financially because they are on the bottom of the pay scale in children's books – the bottom of the bottom, because middle grade chapter books and YA novels pay much more. But I love what I love.
And while I may write within other genres for young readers, my roots are deep where I am. So I work very hard, pinch pennies and do school visits to help. I also work part-time for YA novelist Chris Crutcher to help keep my fiscal bases covered. It's sometimes worrisome, but always worthwhile. It's who I am.
How do you write? What is your process?
Most nonfiction writers get lost in the research, and I'm no exception. Each topic is like a never ending treasure hunt. So all nonfiction books begin with that step; my favorite step. Eventually, it moves on to weaving the facts into a story arch with a coherent message. I write every day, almost no exceptions. I seldom vacation, seldom take a break, unless it's to see a movie or go out with my kids.
But I don't force myself into a "writing time." I write when I am driven to write, when my mind tells me it's time. Deadlines help press that inner voice to action, of course, but I am respectful of my instincts and trust them after all these years. Every writer has to find their own best methodology, no matter what other writers do. Your books, your way – it's the only thing that will really work.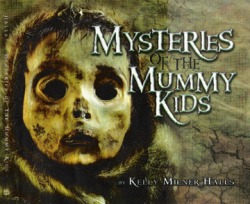 What advice would you give to new writers trying to break into the non-fiction market?
Be true to who you are as you search for topics. Stay alert at all times for the story ideas waiting to be found. They are everywhere. And have fun. If you have fun, it will show in the writing. When it does, kids love what you offer; links in a chain.
Have you noticed a decline in the number of manuscripts being sold in the past two years? Any thoughts on the future of publishing?
Yes, but that's not necessarily a bad thing. I'm afraid a lot of books came through that weren't the best they could be. The economic turn has forced editors to be more careful in their acquisitions. I believe the quality of our industry is better for it. It's our chance to reach deep and find the very best in ourselves. It's harder, but hard can be good.
How do you feel about the banning and/or censorship in children's books?
I am absolutely against the censorship of any children's book. I believe each child will self-censor based on their developmental process. If a kid opens a book that deals with a topic he or she isn't ready to address, they'll simply close the book.
I honor each parent's need to monitor the books their OWN children read. I hope rather than censoring books they fear they'll read them WITH their kids and welcome the opportunity to talk about whatever scares them. But if they feel they have to pull rank and ask their children not to read it, that's their parental right.
What I will fight with conviction is the right of one parent to make that decision for other people's kids. And that's what happens with most book challenges. One parent should NEVER be allowed to make that decision for a whole class, school, district, state or nation. Freedom isn't free. We must defend the right to read, along with the right not to read.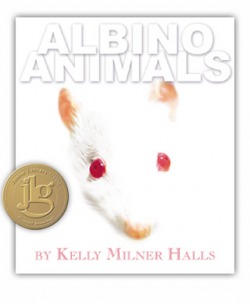 How did you find your agent?
I had all but stopped looking. Very few agents represent nonfiction, so the field is very small to begin with. One really stellar agent I wanted to work with fell through and crushed me. Two others weren't responsive. So I gave up, resigned myself to not having that expertise behind me.
Then I went to Boise, Idaho to give two presentations at a regional SCBWI conference where agent Jill Corcoran of the Herman Agency was also speaking. I always research my fellow speakers, mostly to see what we have in common. After this long in the business, most people I meet know people I know, and it makes for fun conversations.
I read that she represented fiction, and I'd given up on landing an agent anyway. So when we met the night before the conference at a bookstore signing, we just talked freely about what I write and why I write it. We talked about nonfiction and what it takes to research a well-crafted project.
The next morning, I had a contract in my email box. Jill had decided to make an exception, and I had the agent I never thought I'd land. She's a powerful, powerful professional and the ally I always wanted. I hope she can help me achieve my goals. If anyone can do it, it's Jill. I'll work very hard to prove she was right to give me a chance.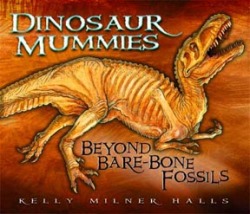 If you could travel back in time, what advice would you give yourself at the beginning of your writing career?
I'd tell myself to ask for more help. I didn't know there was a Society of Children's Book Writers and Illustrators — SCBWI. And I'm not sure I would have joined even if I had known. I was so afraid to admit I had a lot to learn, afraid that would prove I wasn't a "real" writer. I didn't realize all good writers had good writers to teach them, to mentor them.
If I could go back, I'd tell myself being a real writer starts with real intent, not with publication. I'd tell myself every writer helps every other writer in some way, large or small. And I'd tell myself to read more. Reading is the best writing teacher of all. It took me way too long to understand that.
What projects are you currently working on?
I'm working on so many projects, I can't list them all. I just finished ALIEN INVESTIGATION about UFOs and aliens for Millbrook. I have a book series proposal floating around a bunch of publishing houses.
I have eight other proposals waiting to be sold, plus a young adult anthology I put together with novelist Terry Davis. And if the fates are kind, I'll have a middle grade novel and a YA novel at some point in the future. I've at least narrowed in on two really great fiction ideas and Chris Crutcher has agreed to mentor me. The list goes on and on, but you get the idea.
Do you have a Halloween costume picked out yet?
My rolling bag and travel clothes will be my costume this year. I fly to New Hampshire on October 31 for a week of school visits. I will probably wear black and orange, though. Seems only right to trick or treat in my mind.
Do you have any upcoming events?
I'm speaking at the Idaho Library Association conference on October 8 in Post Falls. I'll speak at the WORD conference in Redmond on October 23. I also have school visits in New Jersey, New York, New Hampshire, and California in October and November and more in the months to come. Being "weird" has its benefits. : )
How can fans contact you?
I always welcome emails from any readers or writers at [email protected]
Website: http://www.kellymilnerhalls.com
Blog: http://wondersofweird.blogspot.com/
Facebook: http://www.facebook.com/KellyMilnerHalls
Thanks for stopping by, Kelly. Have a happy Halloween!