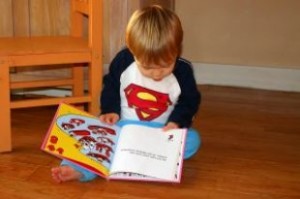 I happened to stumble upon children's author Pam Calvert's website and saw a helpful tab in her index called Cracking the Children's Market Code.
There are bunches of bulleted suggestions as to how to break into the market. The first being: "Get published–somewhere! Anywhere!"
Culvert professed:
"I started by editing a small running club newsletter. I won awards and landed a women's column in the statewide running magazine. I believe having credits allows success to happen quicker. Before I approached book publishers with my work, I built up my magazine credits. It worked."
She also gave some suggestions on how to start:
"Try and start your own club of your favorite hobby. Advertise in your local paper–that's what I did and my club mushroomed to 50 people the second year. Volunteer to be the newsletter editor if you decide to join an existing club–this will allow you to write at least every month thus giving you more practice at what you love."
These are great tips.
I would also add that SCBWI has local chapters that usually put out monthly or quarterly newsletters, and they are constantly looking for new material.
The rest of Pam's tab discusses good writing courses to take and how to be professional when corresponding with editors. Definitely worth a peek.