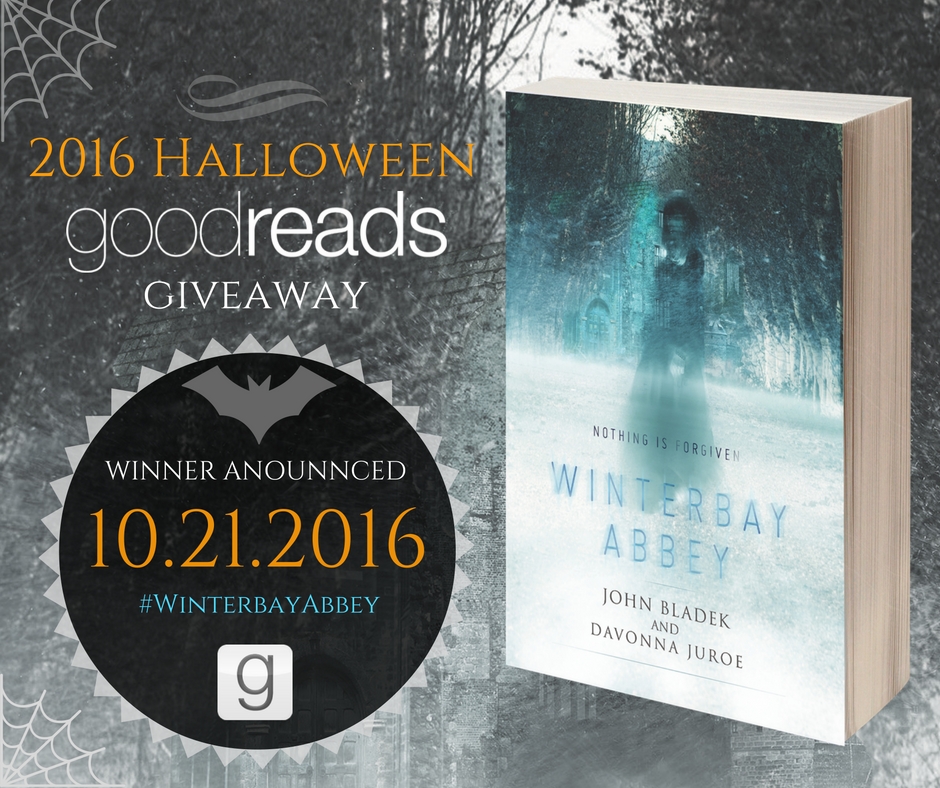 Happy early Halloween, everyone! To celebrate, my co-author, John Bladek, and I are running a Halloween giveaway over on Goodreads this week. You can win a free signed copy of our new Gothic ghost-story novel that is reminiscent of Susan Hill's "The Woman in Black" to get you in the Halloween spirit. (Best read at night by candlelight with a cup of hot apple cider.)
You can enter below as well as read the book's synopsis. Thanks and good luck, everyone!
Will Larson has one last chance to save his stagnant career as an architect: design a grand restoration for a long-abandoned abbey. Looming above the breathtaking, windswept coast of Maine, Winterbay Abbey offers a picturesque spot for a charming hotel. But the locals harbor a peculiar distaste for the ruined Gothic convent.
After witnessing a drowning within sight of the abbey, Will wonders why the police seem disinterested in the case. He begins looking deeper into the incident, gradually uncovering chilling secrets behind the old nunnery's walls. Will's wife, Emily, becomes convinced the drowning is a ghostly replay of a past tragedy. But their investigation into the abbey's frightening history soon becomes a desperate struggle to escape Winterbay's dark curse.
Inspired by classic ghost tales, "Winterbay Abbey" is a contemporary Gothic thriller, reminiscent of Susan Hill's "The Woman in Black".