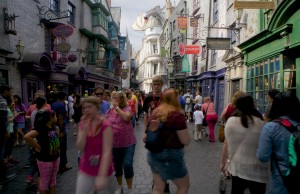 I got to take a fantastic trip to Florida during the holidays, and I'm finally getting the pictures up from visiting Universal Studios, Orlando. It's hard to put into words just how magical of an experience Diagon Alley was. I probably could've stayed there for at least a week photographing all the enchanting details. If I'm really being honest though, I truly did not want to leave ever.
When I first stepped through the archway into the Alley, I literally gasped. It felt like I'd just walked onto the set of all the Harry Potter  films. The park did an incredible job of bringing fantasy to reality. Here is a look at some of the wonderful details (with accompanying photo captions) of The Wizarding World of Harry Potter.

Speaking of posters, these hologram posters were hung around Knockturn Alley. Just like the movie!
After a long day of trekking around the park, I treated myself to these spoils below. My life wouldn't be complete without a Gryffindor scarf and parchment for a quill I have! When I was buying the parchment, it was very telling when one of the retail workers at Madam Malkin's Robes for All Occasions shared that working in Diagon was the best job she's ever had. I can see why. It was a truly enchanting place!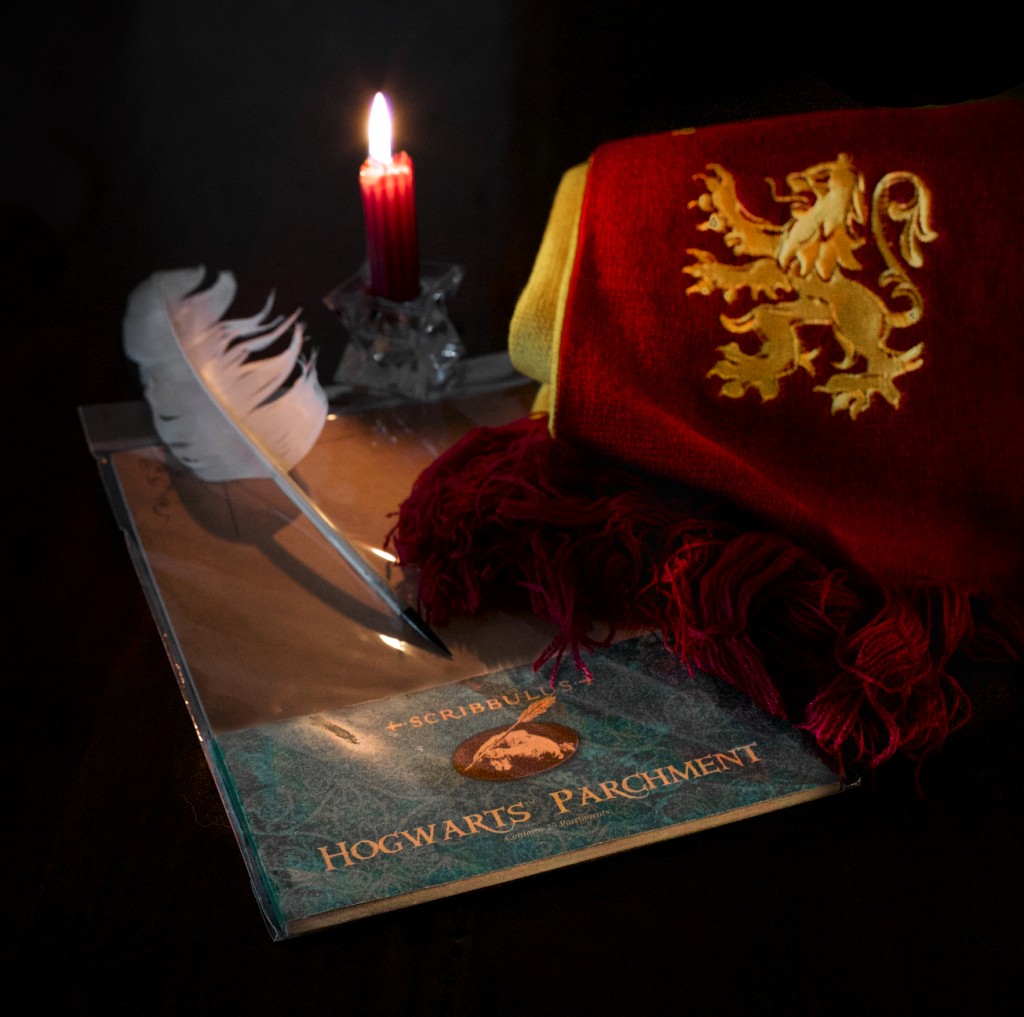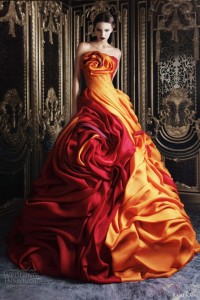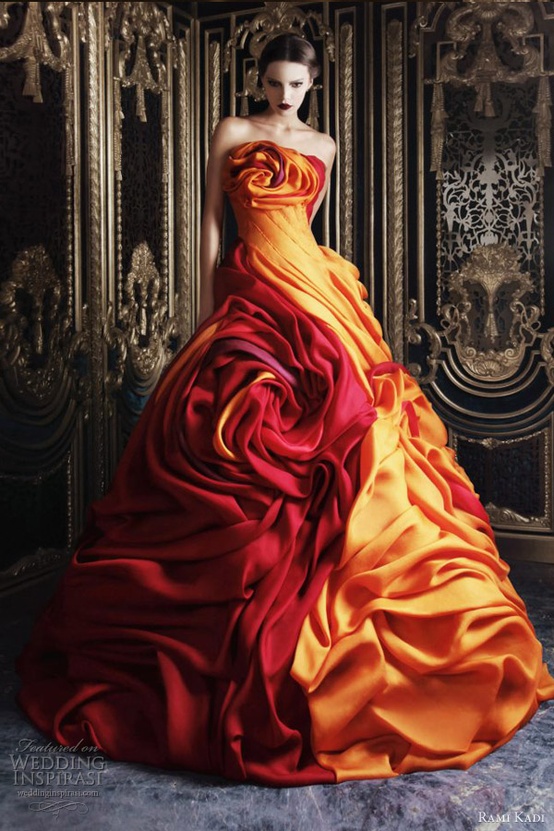 These pictures don't even begin to represent half of what I saw. If you are an avid HP fan, hopefully you can make it over to Orlando someday soon. It's not to be missed! But if traveling there isn't in the stars for you, I hope that these photos have brought you a little closer to the wonder of the park.
A big thanks to all of you who stopped by! If you could show me some Facebook love by clicking the like button below, that would be uber magical of you.
Now, if you can't get enough of  Harry Potter, you have to check out my Harry Potter prom dress post. The best dresses from around the web have been selected for a fantasy-themed gown post.
Check back soon for more fantasy-inspired posts or if you don't want to miss updates, subscribe to my email newsletter below. BTW, I don't sell email addresses. That's just evil and punishable by unicorn horn impalement. 😉
Stay enchanted!
Davonna