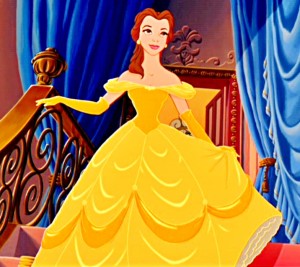 Disney's Beauty and the Beast was one of my favorite movies as a child. Somewhere there's video footage of me dressed as Belle singing every song from the movie while acting out the film as a one-woman show. Thankfully those tapes have been long-lost, but my love for the movie has carried on.
I'm a sucker for fairytales and for most all Disney princess fashion. Though while I love the cut of Belle's dress, I'm actually not a big fan of yellow fabric in general. To me, yellow seems to wash out most complexions. Gold and bronze fabrics on the other hand compliment any skin tone.
So today I wanted to showcase dresses inspired by Belle that feature metallic shades. Before I get started, just a little bit on the interesting history behind the original story of Beauty and the Beast. Belle et la Bête was written by French novelist Jeanne-Marie Leprince de Beaumont and published in 1756. To put it in perspective, this was just a year after Marie Antoinette was born.
However, it would appear that before Beaumont published her version, there were already variants of the tale circulating throughout Europe. I did some research lately on where the source for the fairy tale may have come from and discovered that a real 16th century couple may have inspired the story! Have a peep here if you'd like to know more.
For all intents and purposes, for these first two fashion examples below we will stick to the trends during Beaumont's version, but still meld some of the Disney aspects of Belle's dress. I'm starting off this dress tour by spicing up two paintings below. Both encapsulate what a noble woman's Rococo dress would look like during Beaumont's era.
1) Here is an oil on canvas painting of Marie Antoinette painted by Louise Élisabeth Vigée Le Brun. The original work does not feature a yellow dress, but I did some tweaking to see what the queen's gown would look like in gold. Like Belle's gown the queen's skirts have that same runched effect. This is actually more of a good marker of what Belle may have worn back in the 18th century.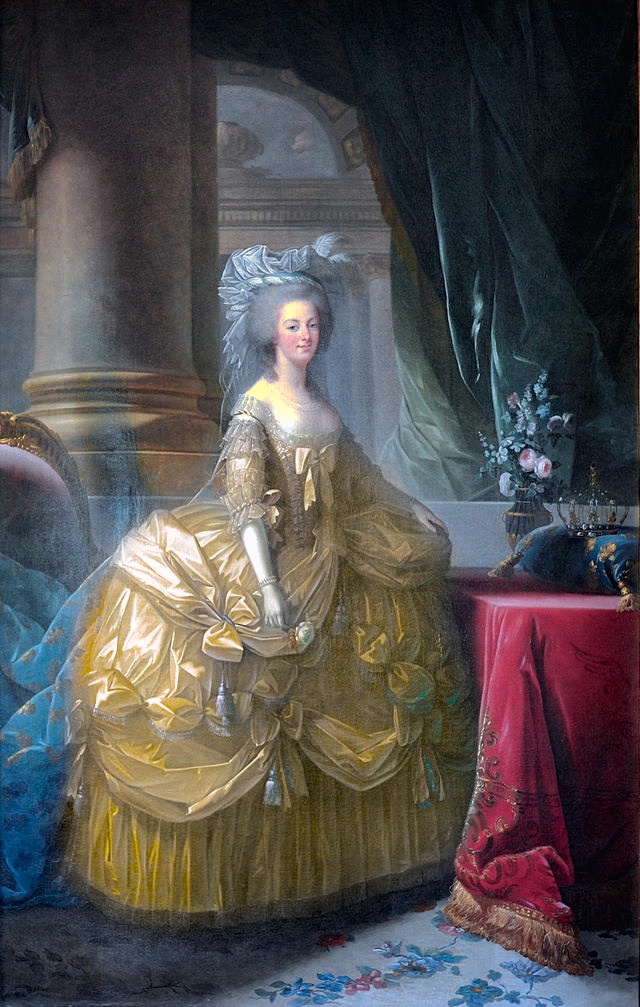 2) This dress below is a good contender as well. This oil on canvass by François Boucher is of the Marquise de Pompadour who was the official chief mistress to Louis XV in 1750s and 60s. (Oh la la) The dress' skirts are not as full as Marie Antoinette's above, but it's still a good model of what Belle may have worn. Again, I tweaked the painting photo to make it more gold in color.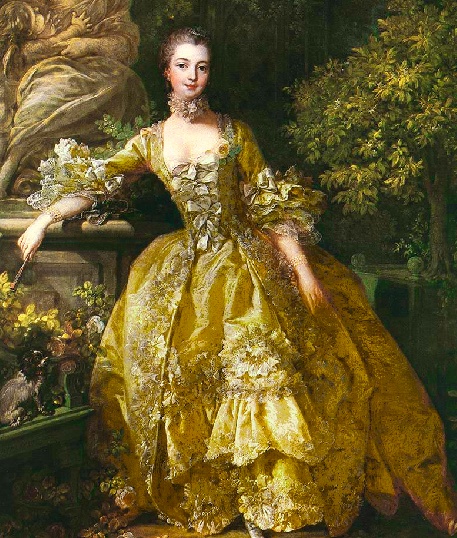 3) Now here is a dress in the flesh that mixes attributes of both dresses above. Very gorgeous and featured on Demode Couture. You can see the sashes on the skirt resemble the skirts on the Disney gown. Very 18th century and pretty, to boot!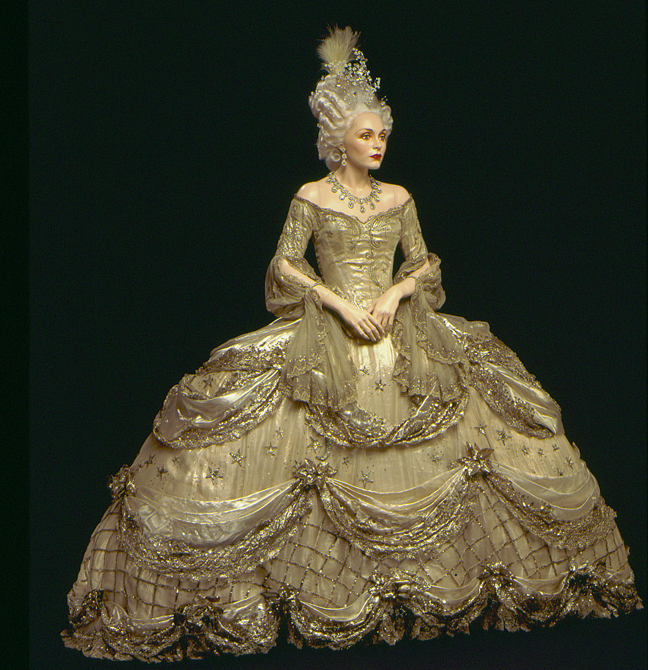 4) Now lets fast forward. After scouting through many pictures online, I found some pretty dresses that I think would befit a modern Belle. I love this dress featured on Legend's Bridal. The skirt's runching definitely reminds me of Belle's gown.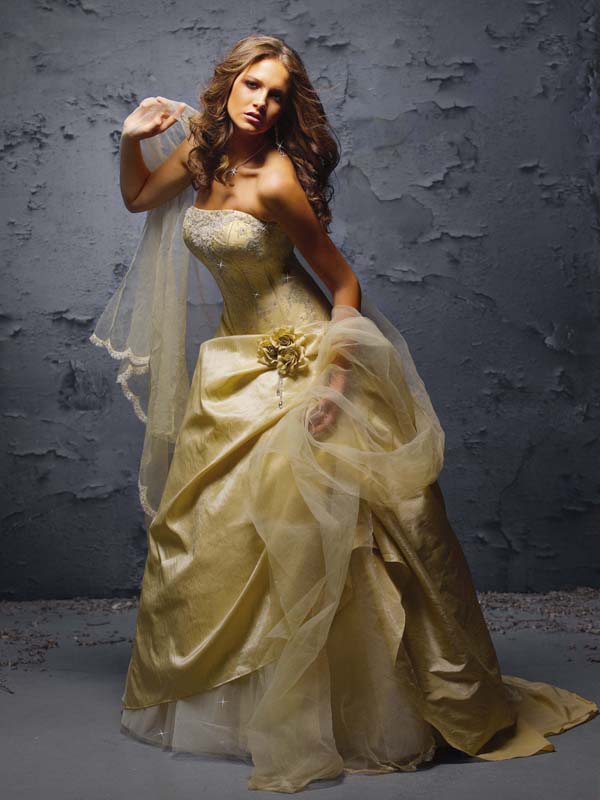 5) Next, this gold wedding dress that was posted on Dipped in Lace, is another great candidate for Belle. I love the embroidery design on the skirt and bodice. Enchanting.
6) This wedding dress that was a part of the Alberto Rodriguez 2010 Bridal Collection is pretty fab. If I were Belle, I would rock this gown. I love how the gold underlay peeks out from the see-through white material at the bottom. Tres belle!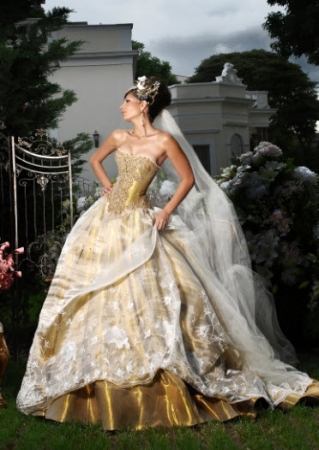 7) If we want to go ultra mod, I have to say Taylor Swift's cute, Zhuair Murad party dress would be perfect for dancing with your modern-day beast. Love all the glitz and sparkle. Very magical looking and very Belle.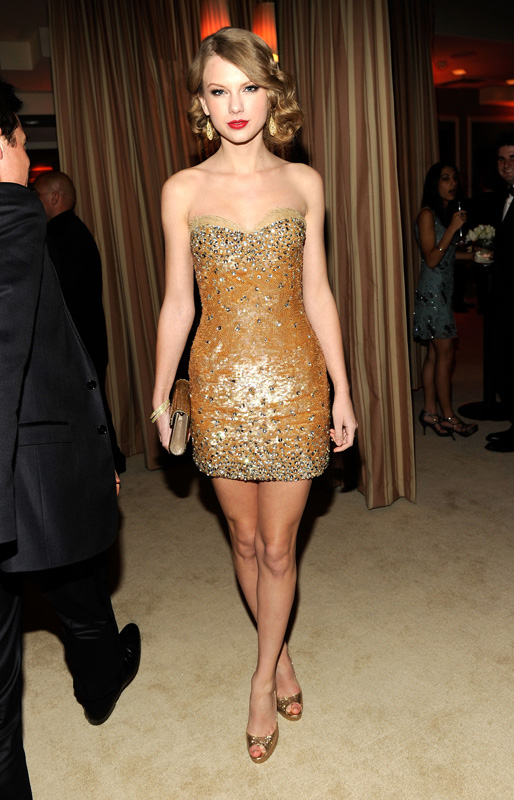 8) If there was ever going to be a live-action reboot of Beauty and the Beast, Emma Watson would make the perfect Belle. How beautiful is this gold Bottega Veneta she wore to the "Deathly Hallows 2" NY premiere? (Update ~ 1-26-2015: Wow, I guess wishes really do come true. Just saw Emma Watson is going to be cast in a new live-action movie of Beauty and the Beast!)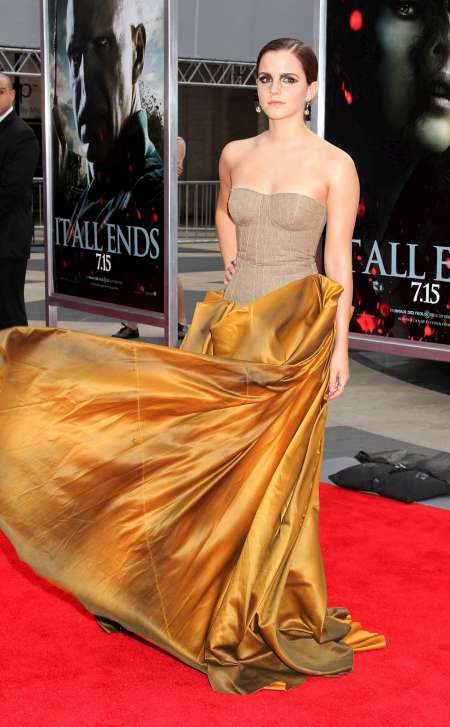 9) Before we get to the last dress, I wanted to showcase Josette Day's gown from the 1946 adaption of La Belle et la Bête. Last month was the first time I'd seen this movie and what a treat it was. Everything from the costumes to the surreal set props were fantastic. Thought it would be a shame not to include one of her dresses. Love this one below and because it shimmers, I'm just going to believe that it is gold in color! 😉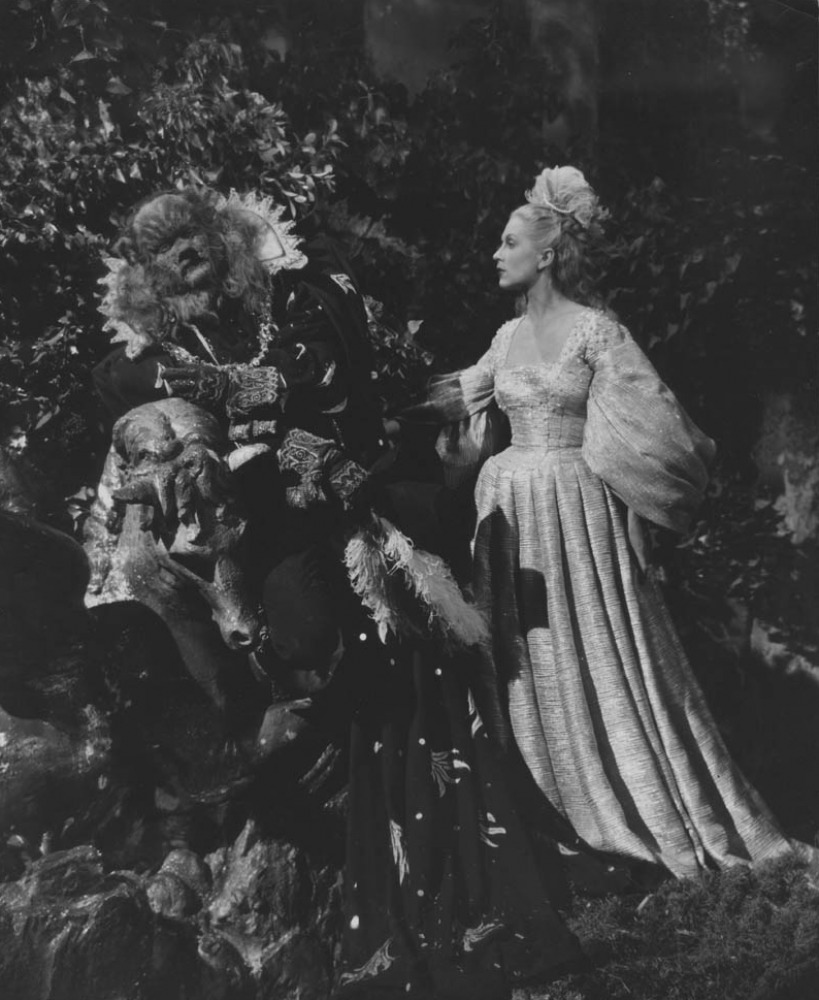 10) This brings me almost to the end of our tour. I saved the best for last. If we're really going to get down to it and meld some of the period features into a cohesive style, I'd have to go with this dress. It's my favorite. Throw on a pair of gold gloves and this gown defines 18th century style high-glam. Completely gorgeous and the perfect Belle gown!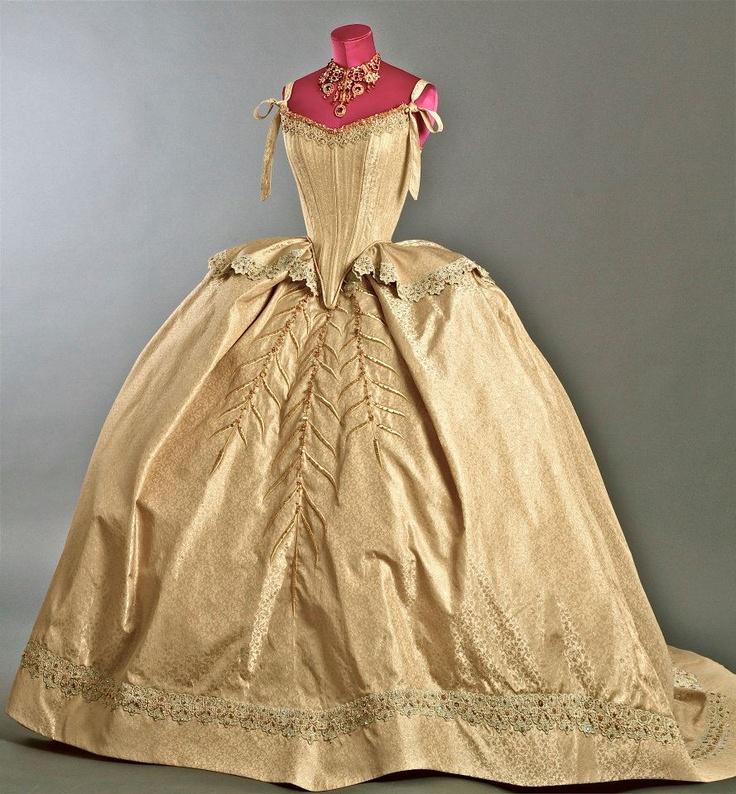 Okay, I lied. After I finished this post, I found two more dresses to add. So here are two bonus dresses:
11) I just love this gold cocktail dress that was featured on Simple Wedding Stuff's blog. This is totally something Belle would wear if the story were taking place in today's time. The folds on the skirt remind me of Belle's dress, and I love how the gold color on this model compliments her complexion.

12) And last, how gorgeous is this dress that Jessica Brown-Findlay wore for the Vogue Downton Abbey shoot? Again, all the folds in the skirt remind me of Belle's dress. Perfection.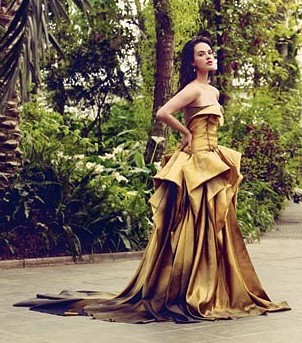 Okay, if you have a favorite dress that you think is the ultimate Belle dress, leave me a comment, and please click the like button below to show me some love. Also, if you haven't already checked out my Disney's "Frozen" inspired dresses based on Elsa's blue gown, have a look-see. More fun, Disney-inspired dresses await you.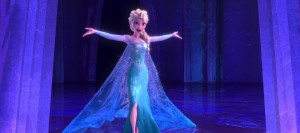 Check back soon for my Alice in Wonderland inspired dresses, or if you don't want to miss updates, subscribe to my to my email newsletter. (Btw, I don't sell email addresses. That's just evil and punishable by unicorn horn impalement.) 😉 [wysija_form id="1″]
Stay magical!
Davonna