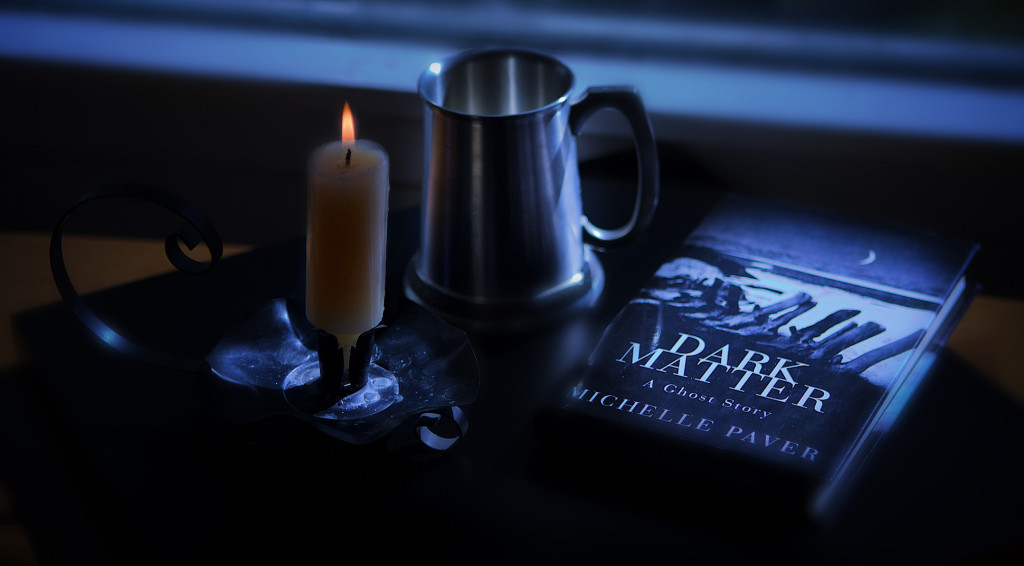 With Halloween fast approaching, it's definitely the time for reading creepy ghost stories while sipping a hot cuppa tea in front of a fire. Over the past few days, I finished British author Michelle Paver's ghost-story novel "Dark Matter" (Orion Publishing Group), and what a treat it was. This book is now on my top-ten-ghost-stories list, and I'm baffled how I'm only reading this now, as I'm constantly on the lookout for great ghost stories.
The novel follows twenty-eight-year-old Jack who travels to the Arctic as a wireless operator on an science expedition. All seems well until a local sea captain tells Jack that Gruhuken, their isolated winter abode, has a sinister history. Jack puts the tale out of his mind until he sees a figure near the expedition's cabin. Ghostly creepiness ensues and Jack becomes entrenched in both an inner and outer battle of survival as the brutal Arctic winter and the foreboding figure close in around him and his mates.
What a ride this book was. It's spookily atmospheric and sits in the quiet-horror/slow-burn corner. I quite enjoy that, and the slow building of tension made the suspense heighten all the more. Paver is quite an accomplished woman. She holds a degree in biochemistry and studied law at Oxford. She has also traveled to the Arctic, and her descriptions of the area are so detailed and impressive that I felt the need to wrap blankets around myself as I soaked in the words on every page.
The plot reminded me of Arthur Conan Doyle's "Captain of the Polestar", H.P. Lovecraft's "At the Mountains of Madness", and somewhat of Mary Shelly's ending in "Frankenstein". I highly recommend this literary ghost story. Maybe some of you have already read "Dark Matter". Please comment if you have. I'd love to hear your thoughts about it!
If you don't want to miss updates on book reviews and all things fantastical, subscribe to my email newsletter below. BTW, I don't sell email addresses. No one likes that, especially me, and that's just evil and punishable by unicorn horn impalement. Truly! 😉
[wysija_form id="1″]