When I say the word puppets, what images come to mind? Do pictures of bright-colored Muppets singing and dancing run through your head? Or perhaps, the word conjures hand-puppet shows you may have watched in elementary or Sunday school. Well, forget all you remember, because Los Angeles filmmaker Sam Koji Hale is about to shatter your preconceived notions about puppets.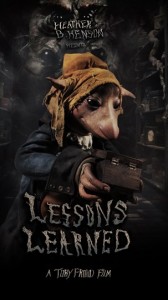 Growing up, I watched Jim Henson's puppet films "Labyrinth" and "The Dark Crystal" till the cassettes practically melted my VCR. I was amazed at how real the puppets seemed in their made-up Hensonian fantasy worlds. This healthy dose of 80s fantasy later influenced some of my screenwriting and novels, but it also left a hole in my heart.
After Jim Henson's tragic death in 1990, full-length films highlighting puppets fell far enough by the wayside that some saw puppetry as a dying art. Couple that with the rise of computer-generated imagery over the past twenty years, and it's easy to see why puppetry has suffered serious neglect. In fact, the last full-length feature puppet film made was "Team America: World Police" in 2004, which featured marionettes.
Heather Henson, Jim Henson's talented daughter, wanted to change all that. Her production company Ibex Puppetry has been diligently working to fund puppet projects including films as well as raise awareness by creating a traveling puppet festival (Handmade Puppet Dreams) to show shorts in cities across the United States and abroad. Her support has now ushered in a puppet-film renaissance.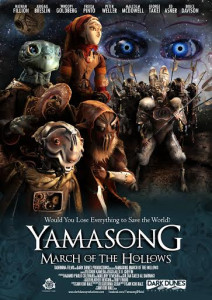 Hale is front and center of this rebirth along with filmmaker and artist Toby Froud (son of Brian and Wendy Froud – designers of "Dark Crystal" and "Labyrinth"). I first heard of Hale's work when filmmaker Toby Froud released his puppet film "Lessons Learned" to a sold-out audience in Portland, Oregon in 2014. Hale served as producer on "Lessons Learned", as he has on many Henson projects since Heather supported the creation of Hale's own short film "Yamasong".
Desperately needing some escapism from the wake of the election aftermath, I was thrilled and privileged to attend a screening of Hale's sci-fi/fantasy adventure short "Yamasong" at Seattle's Theatre Off Jackson — hosted by Julie Baroh of Krab Jab Studios. Not only did it lift my spirits, but what I saw was a marvel of storytelling and special effects beyond any I'd ever imagined.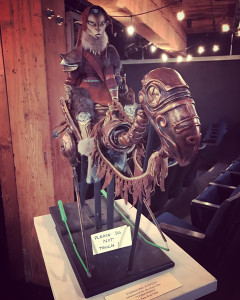 In the spirit of Jim Henson's "Dark Crystal" and Hayao Miyazaki's "Princess Mononoke", Hale's work picks up the trail where Henson left off in the 80s. But it is so much more than that. Judging from the unreleased "Yamasong" trailer screened on Saturday, and what I saw of the short film that has now been extended into a full-length feature ("Yamasong: March of the Hollows"), I couldn't help but think "Star Wars", with a female lead, steeped in a universe of Japanese mythology. The plot follows an automaton girl and tortoise warrior who team up with a host of creatures to stop the world of Yamasong from the tyranny of mechanization.
If that's not enough to whet your appetite, the special effects will. The film includes slow-motion fight-scene sequences with puppets! Yes, with puppets (see trailer at the end of this post). Additionally, epic, mechanized steampunk space sets, including a planet that is reminiscent of the Deathstar, make-up the gorgeous set pieces of the film. It truly is a genius hybrid of computer-generated imagery, real objects, and props. In a wasteland full of Hollywood reboots and remakes, Hale's story is not only original and refreshing, but his use of live-action puppetry is blazing a trail in a very neglected genre of filmmaking.
To those who love the fantasy-puppet films from the 80s, many would agree that puppets and animatronics lend believability to fantasy films. "They help to ground a fantasy world just a little more; something the audience needs," Hale said on Saturday.
Hale brought a puppet to display at the screening, and the attention to detail was impeccable. He also discussed materials used to make his props, sets, and puppets, which was captivating to see. Every puppet is sculpted from paperclay vs. industrial materials common in Hollywood, a deliberate choice for environmental and cost reasons.
Hale is asked a lot about what inspired the "Yamasong" story. During the screening, he was very open about his struggles as an Asian American growing up in the Midwest. "Kids made fun of me for being different, and I almost lost a part of my identity. I pushed my Japanese heritage to the sidelines, instead focusing on blending in," Hale confessed. It wasn't until later when Hale went to Japan to visit his extended family for the first time that the desire to connect with his family's roots and Japanese culture sparked.
The flame that would become the "Yamasong" storyline happened when Hale listened to On Ensemble, a Japanese-style taiko band based in Los Angeles. After hearing their album, Hale began storyboarding for his short film immediately.
After finishing the project, Hale shopped his short film "Yamasong" around Hollywood, but failed to find a studio who shared his vision for a full-length feature. Down but not out, Hale decided to make another puppet short entitled "Monster in the Sky" and fund it via a Kickstarter campaign. This time, not only did Hale get his funding for the short, but a generous international backer enthusiastically approached Hale about making "Yamasong" a full-length film. This backer, Sultan Saeed Al Darkmaki, now runs Dark Dunes Productions, and "Yamasong: March of the Hollows" is one of their flagship films.
Shortly following Hale's success, his Dark Dunes producers started waving their wands to recruit his dream cast, which includes the talents of: Nathan Fillion, Whoopi Goldberg, George Takei, Peter Weller, Freida Pinto, Abigail Breslin, Malcolm McDowell, Ed Asner, and Bruce Davison. For Hale, the experience has been a dream come true, and his work highlights the importance of art and storytelling in different forms from all ethnicities and cultures. I have to say I walked out of the theatre feeling just a little lighter and most importantly inspired by truly beautiful art.

"Yamasong: March of the Hollows" is in post-production and does not have a release date yet, but you can bet I'm counting down the days until the film will be released in theaters. In the meantime, I will be stalking their Facebook page for updates, and so should you!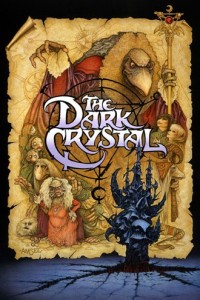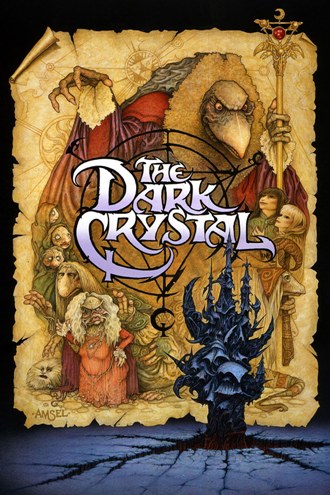 Thanks to everyone who stopped by to read this post. Please like and share, and if you don't want to miss updates on all things fantastical, subscribe to my email newsletter below. (I don't sell email addresses. No one likes that, especially me, and that's just evil and punishable by unicorn horn impalement. Truly). And if you'd like to read my interview with the Jim Henson Company's Dark Crystal Film Contest finalist, director Joshua Hoareau, please click here.
Thanks again, and stay magical!
[wysija_form id="1″]
YAMASONG: MARCH OF THE HOLLOWS TRAILER from Dark Dunes Productions on Vimeo.