Greetings, geeks from near and far! You've probably gathered from this blog's title that I got to go to Comicon this weekend! I received tickets as a Christmas present and I've been counting down the days since December. This was my first con and all I can say is what a fun experience!
I mostly spent my time at the writing panels (surprise, surprise), which were all very excellent and rivaled many writing conference panels I've attended.
The only non-writing panel I sat in on — that also was one of the highlights of the convention — was seeing Sean Astin. Astin sported Middle-Earth ears and captivated the crowd by discussing his experience filming "Lord of the Rings". He divulged on his struggles with gaining weight to play the role of Sam along with some of the depression he faced on set. I didn't know this but Astin competed in an Ironman competition and is a huge proponent of fitness.
In between panels and listening to hobbits tell their tales of New Zealand antics, I tried to take as many pictures of the brilliant cosplays that caught my eye.
Here is a run down of some of the fun cosplays I discovered and all around shenanigans at the convention.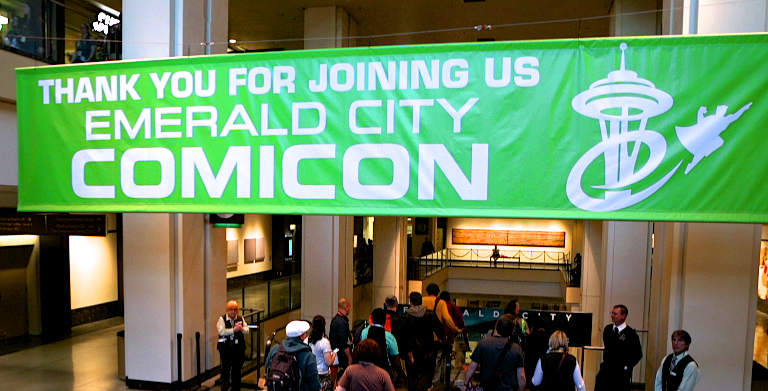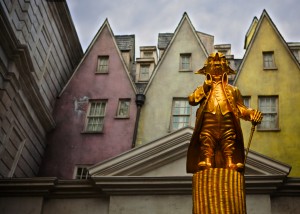 Well, that was my adventures at Comicon. If you haven't gone and ever get the chance to go, I highly recommend it! What a spectacle! Thanks for stopping by to read this post and stay tuned for more photos of geeky spots I've encountered in my travels — like this photo tour inside the Wizarding World of Harry Potter in Universal Studios, Orlando.
Also, if you don't want to miss updates, subscribe to my email newsletter below. BTW, I don't sell email addresses. No one likes that, especially me, and that's just evil and punishable by unicorn horn impalement. Truly! 😉
[wysija_form id="1″]
Stay enchanted!
Davonna