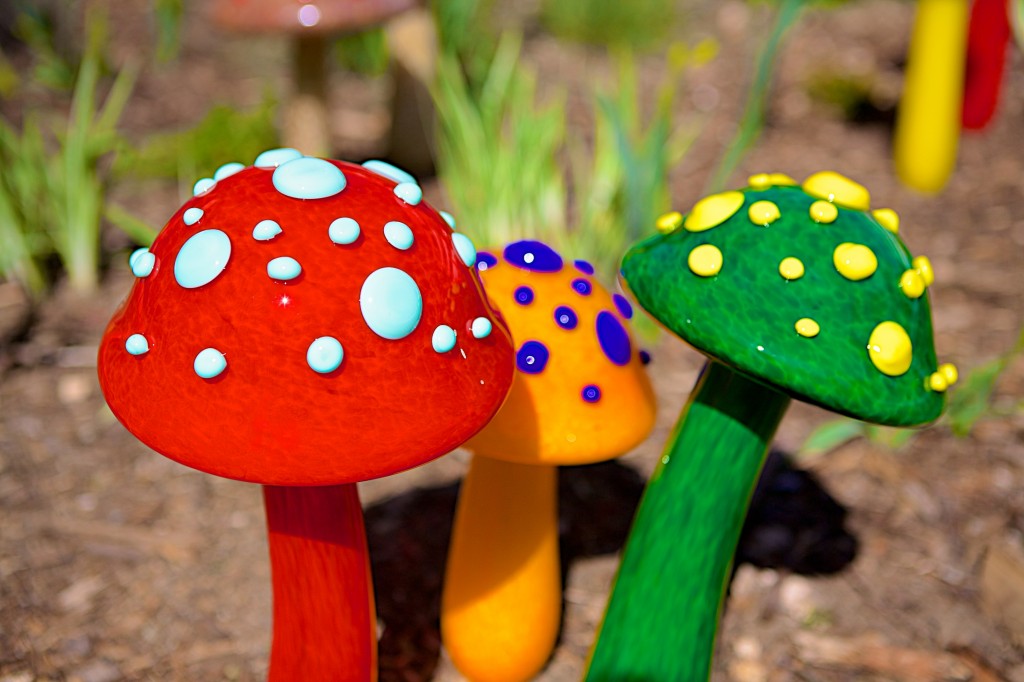 As I walked along Bell Street between Second and Third, some very lovely little shrubs immediately caught my eye. Seattle Glassblowing Studio displayed hand-blown glass plants among the daffodil-lined planters. Technicolor mushrooms, flowers, and reeds peeped their glazed heads from among the woodchips. The scene reminded me of an Alice in Wonderland-esque dreamscape. Maybe I should've brought some teacups and saucers along. 😉 Luckily I was toting my camera!
Have a look at all the wonderful pieces: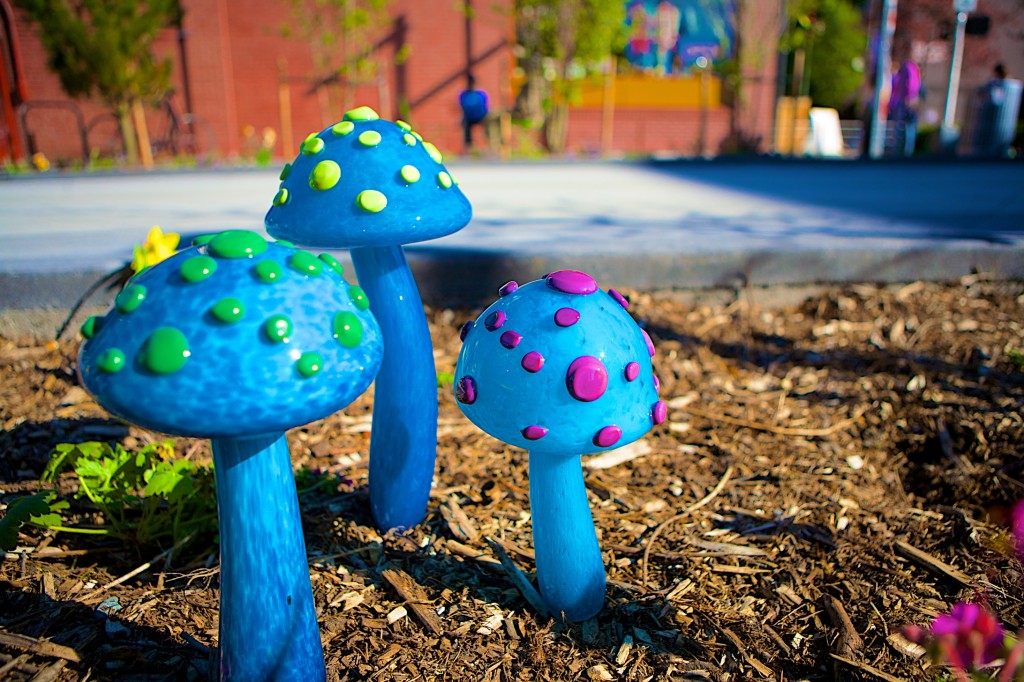 Hope to  make it over to Seattle Glassblowing Studio someday to check out more of their art!
Happy Saturday!