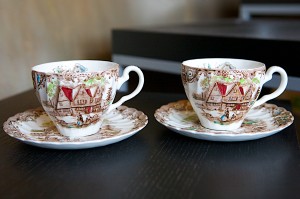 I popped over to Goodwill this past week and was excited to find these two lovely little teacups in the wares section. I've been wanting to start a teacup collection but haven't had the space. All that changed on this shopping trip. At $6 per cup, I couldn't resist buying them.
The brown and white scheme and detail work reminded me of china that both my mom and grandma owned. Now I can't help but wonder if these gems are antiques. (?) If someone is a teacup expert, please chime in in the comments.
Anyway, look at all these charming details: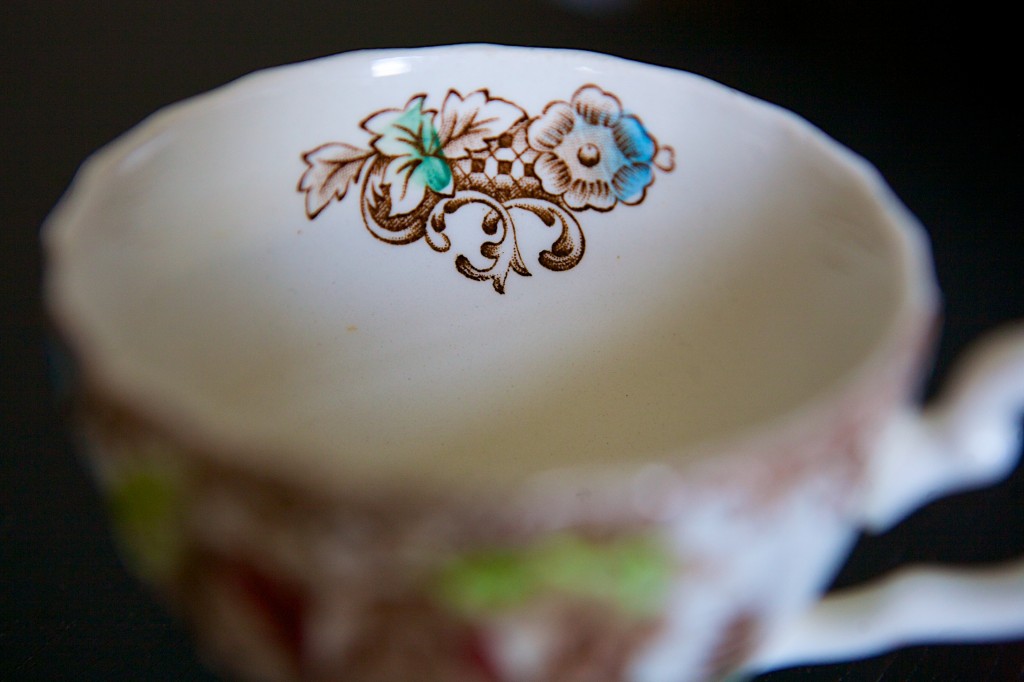 I love the pastoral colonial lodge scene. The imaginative romantic in me wants to hop inside and join in the character's activities. 🙂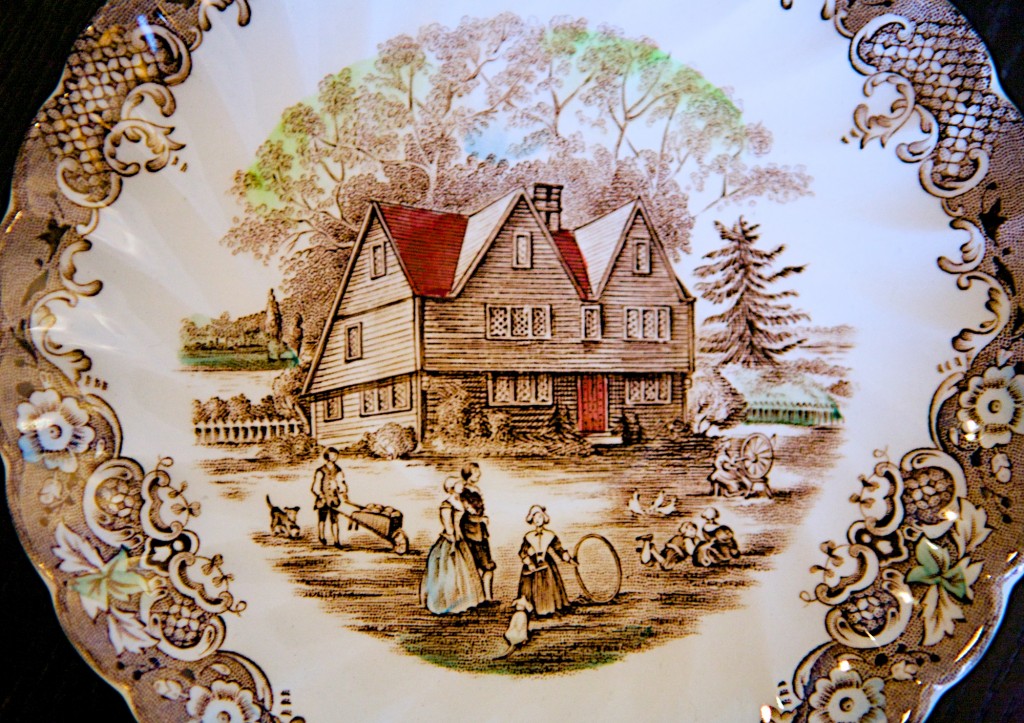 You know what the best part of all these details is though? These words written right here: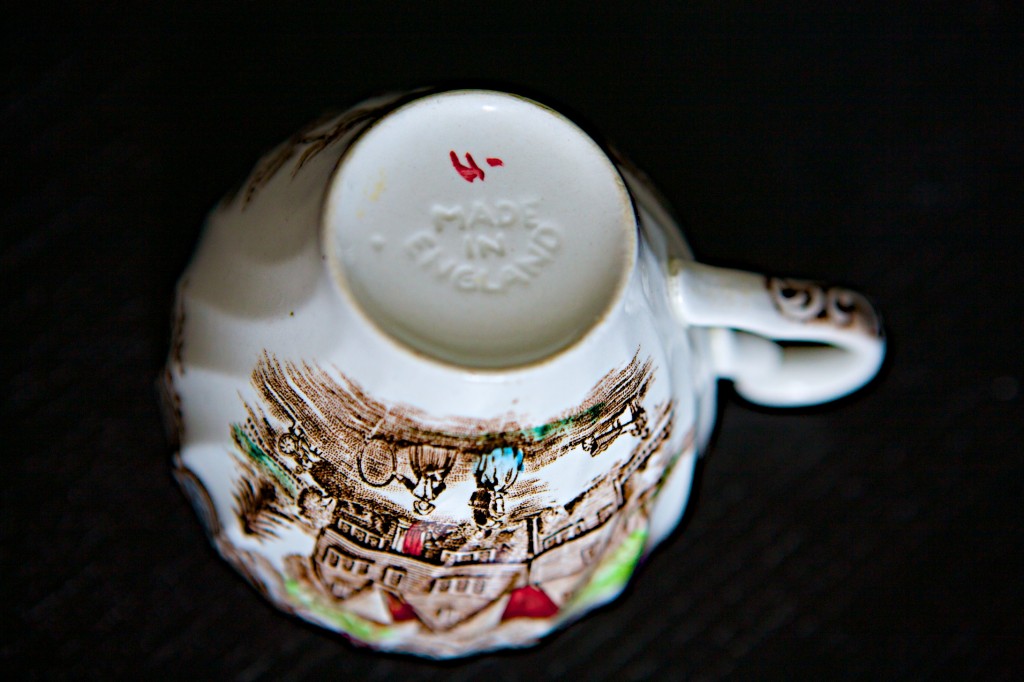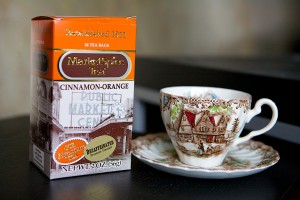 Now it's time to enjoy the teacups with my number one favorite tea! Cinnamon, orange spice. Perfect for this cloudy Seattle morning.
If you have information on antique teacups or there's a certain tea you love, you should leave me a comment below. I'm always on the lookout for great teas and other teacup enthusiasts!
Happy Wednesday!