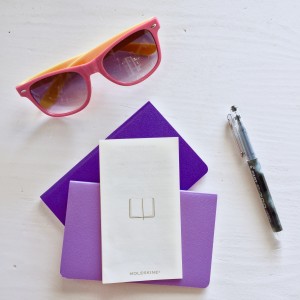 I spent a much-needed getaway in Vancouver, B.C. these past five days. The break came right after finishing the first revision edits on the ghost story novel I'm working on. The trip was the perfect way to recharge.
During the holiday I did my fair share of relaxing, but I decided to buy some mini Moleskine notebooks to write one-page vignettes about places I went. Call me old-fashioned, but sometimes my cell phone won't cut it to capture thoughts and ideas. I need to feel a pen in my hand and paper underneath my fingertips.
Like photography, the short little pages in the Moleskines are snapshots in time. I opted for the miniature journals as I wanted the scenes to be written as quickly as it takes to click a camera's shutter button. 😉 I have to say it was nice to write without having to weigh how the details would fit into a novel's scenes and structure.
These Moleskines are actually the first ones I've ever bought and it was interesting to read about the history of the infamous journals. Many of you probably know that prominent artists like Vincent van Gogh, Pablo Picasso, and Ernst Hemingway used black Moleskines to store ideas and sketches.
However, I didn't know that by the mid-1980s Moleskines ceased being made. The original Moleskines were produced by a small, French bookbinder that supplied them to stationary shops in Paris. The business went under and it wasn't until 1996 that a Milanese publisher revived the beloved journals. Now they are stocked in art and stationary stores worldwide and come in a variety of colors (except I couldn't find pink in the store in Canada!).
Horrors, I know.
Anyway, below for fun I've shared one of my vignettes entitled "The Alabaster Bakery". This was written at the Gluten Free Epicurean bakery in Vancouver.
The Alabaster Bakery
White. White is what I see. Garnished with blanched pastry boxes and Mason jars sitting atop whitewashed tables, this oasis is for the gluten depraved who seek sweet or savory treats. The establishment's door is left open, ushering in a spring air tinged with the warm breath of the summer yet to come. Lace curtains cascade to the floor, their butterfly-like drapes fluttering in the breeze. Bright and airy, the patterned treatments add their own touch of pale elegance to the bleachy haven.
Strung lightbulbs hang from a wrought iron rod over the left window, and stacked atop a blanched antique cabinet, a retired vintage suitcase rests. Midday shadows, short and almost grey in color, pattern the floor, adding contrast to an otherwise overexposed scene.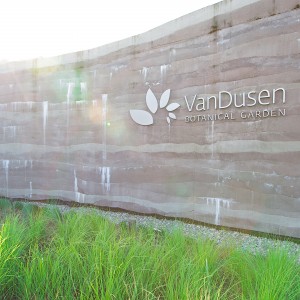 On the far wall, white, oval frames hang in a cluster. Ornate carvings adorn their circular rims. The rounded mounts wait in hopes to feature portraits. But for now, they only showcase the milky, smooth wall behind them. Ghost frames, biding their time in the alabaster bakery.
Thanks for stopping by to read this and stay tuned for photos of magical spots I encountered in Vancouver, including a Hobbit house and the VanDusen Garden! Or, if you don't want to miss updates, subscribe to my email newsletter below. BTW, I don't sell email addresses. No one likes that, especially me, and that's just evil and punishable by unicorn horn impalement. 😉
[wysija_form id="1″]
Stay enchanted!
Davonna