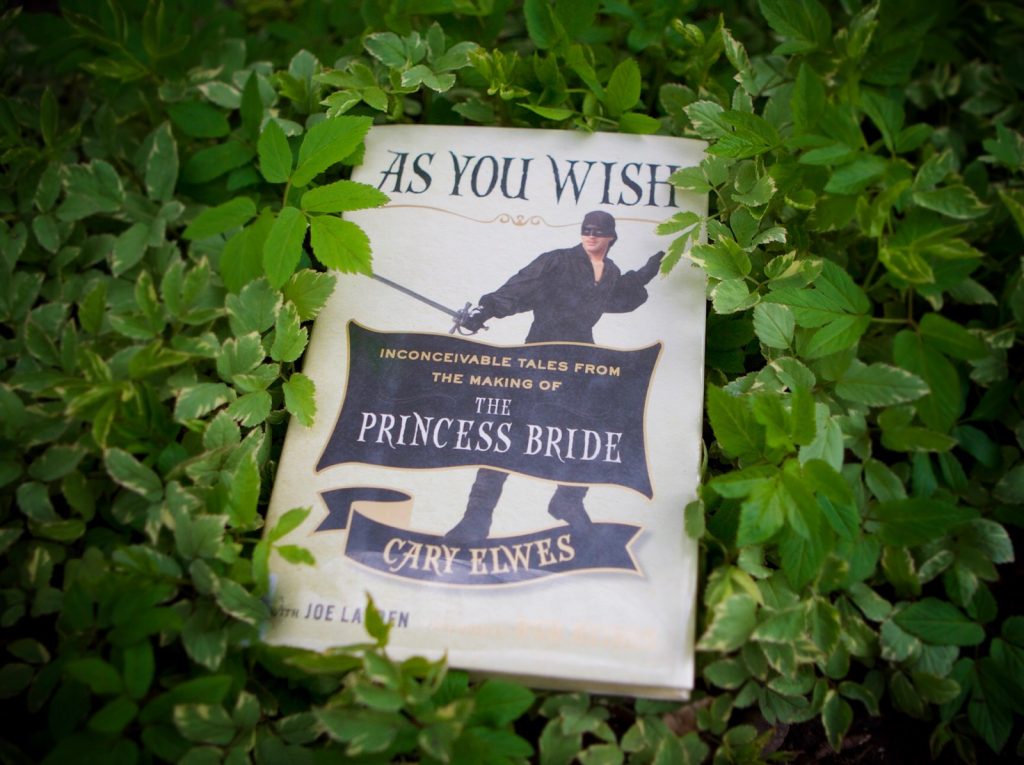 I can count on one hand the number of times I did not want a book to end. "As You Wish: Inconceivable Tales from the Making of the Princess Bride​" is now one of those five. It's hard to put into words how much of a gem this book is.
Written by Cary Elwes, who stared as Westley in the "Princess Bride", this book is a look into the making of the movie and the entertaining stories that unfolded behind the scenes.
For starters, I didn't know that the fencer who choreographed many of the original "Star Wars" light-saber duels worked with Elwes on his fencing scenes. Or, that both Elwes and Robin Wright (Buttercup) had mutual crushes on each other. (The romantic in me couldn't help but wonder why it didn't work out. Guess we'll never know, but maybe some secrets are better left kept.) 😉
I listened to this as an audiobook, and I truly can't recommend that version enough. Read by Elwes, it is hilarious as it is heartwarming and personal. Elwes is marvelous as he reads, showcasing his talent at impressions of his fellow cast members and his narrative storytelling abilities.
It also features Robin Wright, Billy Crystal, Fred Savage, Rob Reiner and a slough of cast and crew members who share their filming memories.
Another aspect that makes this book so charming is its nostalgia. I, like many of you, saw "Bride" when I was a child. My brother-in-law bought a VHS copy, and it got intense usage throughout the years. The film instantly became one of my childhood favorites, responsible for almost melting our VCR.
As I listened to "As You Wish", it not only brought back many of the wonderful memories of watching the film as a kid, but it was also reliving the magic of the film through a new lens.
The love the cast poured into their roles as well as the collegiality and comradery amongst the crew as they reminisced was very evident. So many of them had stories about working with Andre the Giant. These anecdotes were some of my favorite parts of the book.
Elwes confessed that only rarely do those once-in-a lifetime projects come along where the cast, director, and crew come together and an exceptional, true bonding experience takes place. "Bride" definitely was one of those.
Coming from a background of high-school theatre, I was fortunate to experience this once in a production of "Oklahoma". The connection that takes place on productions is like no other, and is definitely one of the euphoric joys of acting. These experiences highlight the importance of community – it's its own sort of magic. Good art really does bring people together. As a screenwriter, I can only hope that everything I write will produce the same communal experience for others.
But I digress. I realize I've gushed about this book, but I truly can't recommend it enough for "Princess Bride" lovers. It's graduated into my top ten non-fiction reads. A big thank you to Cary Elwes​ for writing a very touching book.
Now, Warwick Davis​, if you are reading this, please write a memoir about your experiences working on "Willow", "Star Wars", and "Harry Potter", and please, please, please create an audiobook version where you read it. I'd be the first in line to buy. As I wait, I will dive into Carrie Fisher's "The Princess Diarist" next.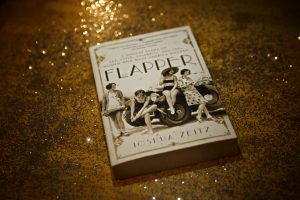 Thanks to all of you who stopped by. If you don't want to miss any updates, please subscribe to my email newsletter below. (I don't sell email addresses. No one likes that, especially me, and that's just evil and punishable by unicorn horn impalement. Truly). And if you'd like to read my book review on "Flapper: A Madcap Story of Sex, Style, Celebrity, and the Women Who Made America Modern", have a peep here.
Thanks again, and stay magical!