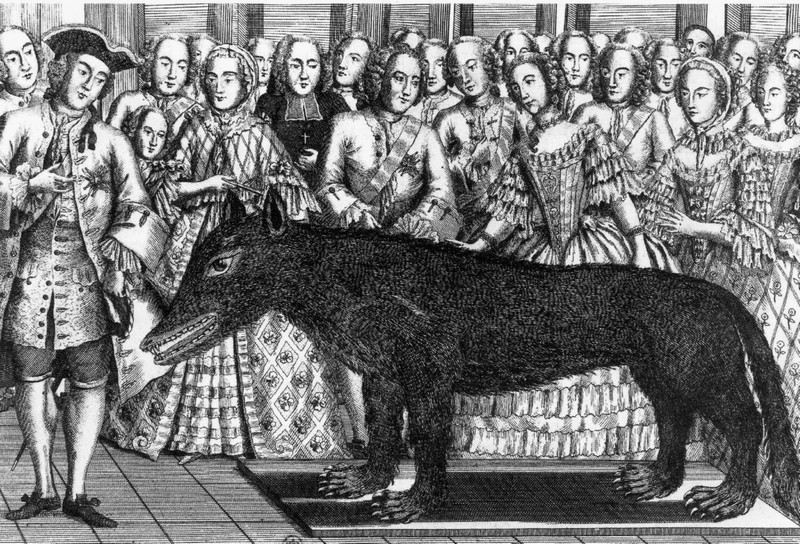 "It was thought at the time that La Bete was a werewolf."
The year is 1767. The place is the Gévaudan province of France. For three bloody years an unidentified man-eating beast terrorized the southern French countryside and was know simply as the Beast of Gévaudan.
Tragic and horrific? Yes. But something I considered to be the perfect backdrop for my YA "Scarlette" as it is a dark retelling of "Little Red Riding Hood." What better than the Beast to make a perfect wolf for the story?
However, as I researched La Bete, I was a bit puzzled. The famous Beast's species is still somewhat of a mystery and considered to be a cryptozoologist's field day. The top two theories I've heard regarding the beast's origin are that it was: 1) A hybrid wolf or 2) A sub species of hyena that was possibly trained to murder by a local serial killer
Hyena you say? Hyenas are not native to France. Yes, but those fabulous french aristos loved to show and tell. Exotic menageries were a fad during the time. Perhaps the Beast could have escaped from one or traded hands when being brought from Africa or Asia.
Louis XIV's menagerie at Versailles
A hyena is definitely not one animal I would want prancing around in my chateau. They are intelligent and powerful creatures. And their bite registers at 1000 pounds per square inch. Compare that with a lion's, which weighs in at 691 psi and a great white shark at 669.
Their jaws can snap human bones and crush them into powder, and they love to disembowel their prey. Interestingly, many peasant victims in the Gévaudan (now the department of Lozère and part of the Haute-Loire department) were found disemboweled and missing limbs with their bones cracked.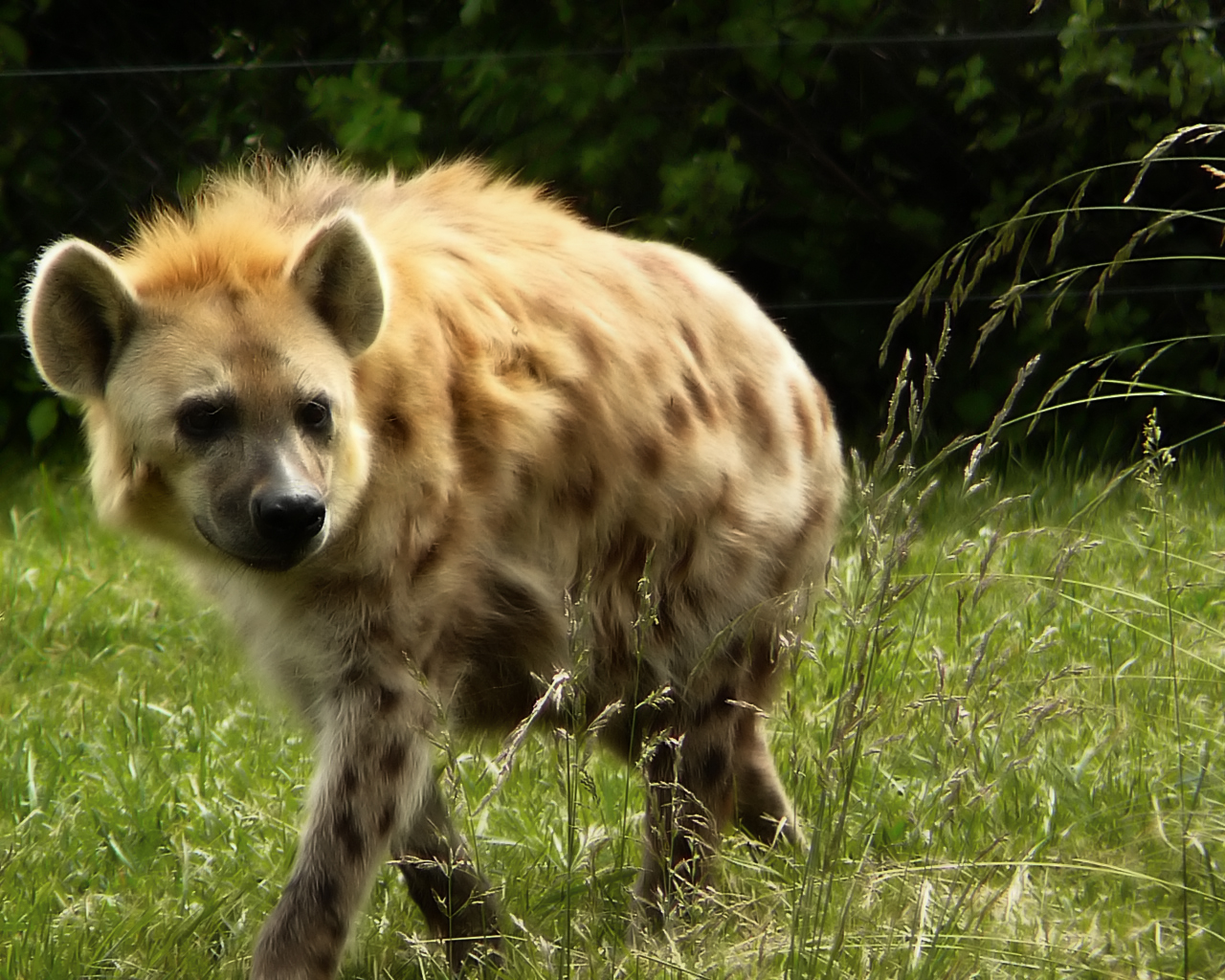 There are three more inaccurate mainstream theories worth mentioning. First: The French aristocrat the Marquis de Sade, who we derive the terms sadist from, was posing as the Beast. This was later disproved but I couldn't resist having him be a secondary character in "Scarlette."
"Legend says that Chastel only had one silver bullet in his rifle when he encountered the Beast in the clearing of a forest."
Second theory: It was thought at the time that
La Bete
was a werewolf. In fact, some peasants would grind up wolfsbane and sprinkle it over raw meat hoping to try to kill the predator.
The third theory was proposed by the local Bishop of Mende. During the attacks, he blamed the peasants for the Beat's carnage. He reasoned that La Bete was a post apocalyptic beast that was sent by God to punish them for their sins.
Whatever the peasants believed, they desperately tried to protect themselves from the random attacks, though French law prohibited peasants from bearing arms. The French aristocracy did not want unruly peasants to have weapons at their disposal. So, many peasants made crude bayonets out of staffs, attaching blades at the ends. In the end, this was still not enough to ward off the Beast and over one hundred people died, mostly women and children.
At the end of three years, the supposed beast was shot by a local peasant hero Jean Chastel. However, some think he was a serial killer who may have trained the Beast, and the reason he shot it was to get the reward King Louis XV was offering (6,000 livres) for the Beast's body.
Legend says that Chastel only had one silver bullet in his rifle when he encountered the Beast in the clearing of a forest. The Beast charged him and he shot it in the heart, killing the monster. (As a side note, this is supposedly where Hollywood borrowed that werewolves are vulnerable to silver.) The Beast was then stuffed and brought to Versailles but supposedly it began to reek and was thrown out like last night's chamber pot contents.
So where did the Beast go? Just like the giant government warehouse filled with countless crates in Indiana Jones, there is a rumor that the Beast's remains can be traced to the Paris Museum of Natural History's underground secured storage. I am buying my brown fedora, whip, and airline ticket right now. 😉
For more information on the Beast, check out Wikipedia.