Lima, passed gate; wretched filthy, tropical smell, ill paved — splendid looking town, from number of churches painted, like stone cane as are upper stories. But everything exceeded by ladies, like mermaids, could not keep eyes away from them…
Excerpt from Charles Darwin's 'Beagle' diary, 1835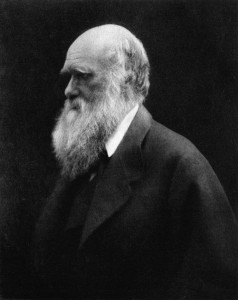 I've been getting some questions from readers lately about my next upcoming project and wanted to post a short synopsis of my work in progress entitled "Origin."
The young adult novel is a supernatural pop-science story in the spirit of "Indiana Jones and the Last Crusade." I plan to share more updates about the mystery, science, and history behind the book soon, as it has been quite research intensive.
For now, here is a brief synopsis:
18-year-old Troy's hopes of becoming an anthropologist like his father and grandfather have bit the dust with his latest college rejection letter.
Tired of feeling like a constant disappointment, Troy plans to skip town and move in with his cousin. His plans drastically change when he discovers a strange box that belonged to his grandfather while cleaning out the family attic.
Inside, are long lost, unidentified fossils once owned by Charles Darwin. Troy and his father trace the bones' original location and journey on an archeological quest to Capetown, South Africa seeking to discover the mystery of the fossils.
Their continental search throws father and son into the middle of a deadly anthro-political cover-up that hides a shocking secret: Darwin's fossils' true source is a surviving aquatic humanoid species — mermaids. After being targeted by international relic hunters, Troy witnesses his father's kidnapping. Troy must then race to uncover a global scientific mermaid conspiracy and save his dad before the relic hunters kill his father.