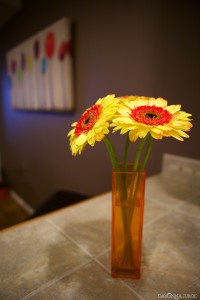 Orange is a fun hue and makes a lovely accent color in the home. I love how it brightens up any space. When I was thinking about a Christmas centerpiece this year, I wanted to stray from the typical red and green and incorporate this warm color.
After remembering that oranges were traditionally given as presents in stockings, I figured this would be the perfect excuse to add some oranges to a centerpiece.
I hightailed it to the store to gather some items for inspiration and quickly found everything I needed.
Here is a breakdown of what I bought and how much it cost to create a simple arrangement:
1) Garland – I found this at an outdoor Christmas shop and payed $1.50 per foot. At six feet that came to $9.00.
2) Oranges – Grabbed a huge bag for $6 at Fred Meyer.
3) Pine cones – I also found a bag at Fred Meyer for $3.
4) Candles – Another Fred Meyer score: 12 for $12.
Grand total: $30 for a very festive centerpiece!
It's probably even easier to cut costs if you have access to pinecones from trees around your neighborhood and if you already have some white candles kicking around, but all in all it's a pretty affordable and gorgeous-looking display, don't you think?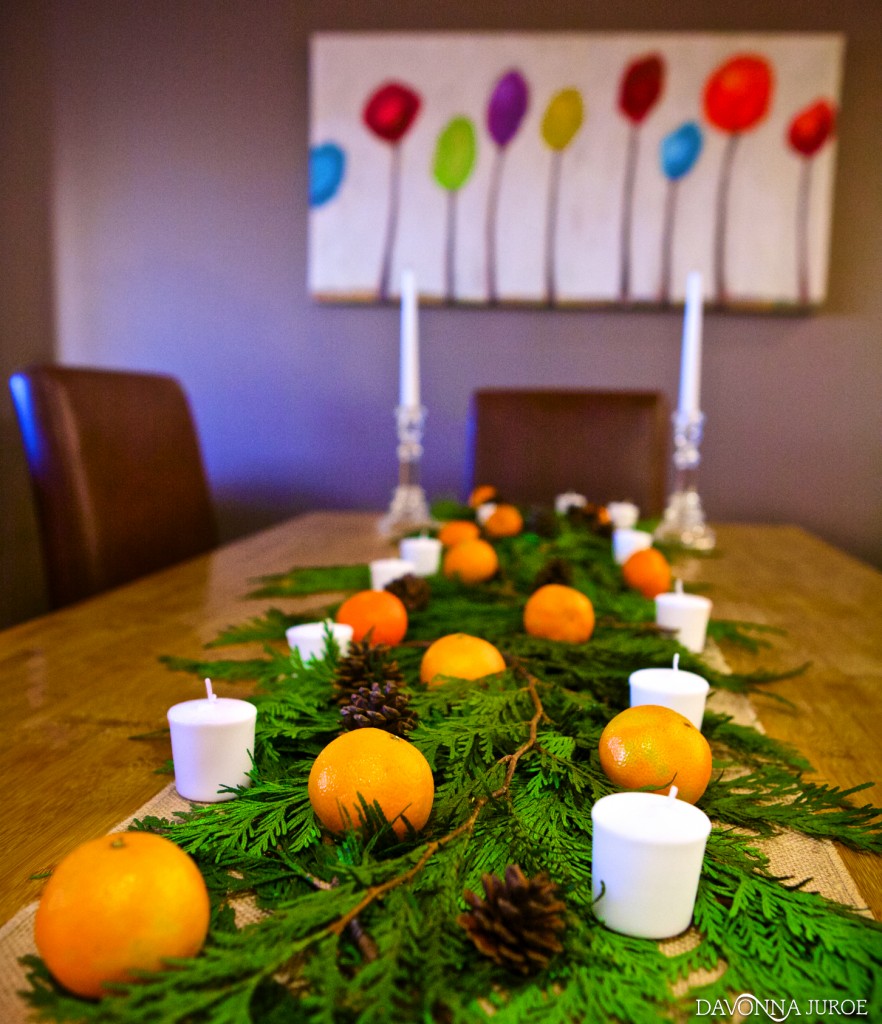 Happy Holidays and stay magical!
Davonna