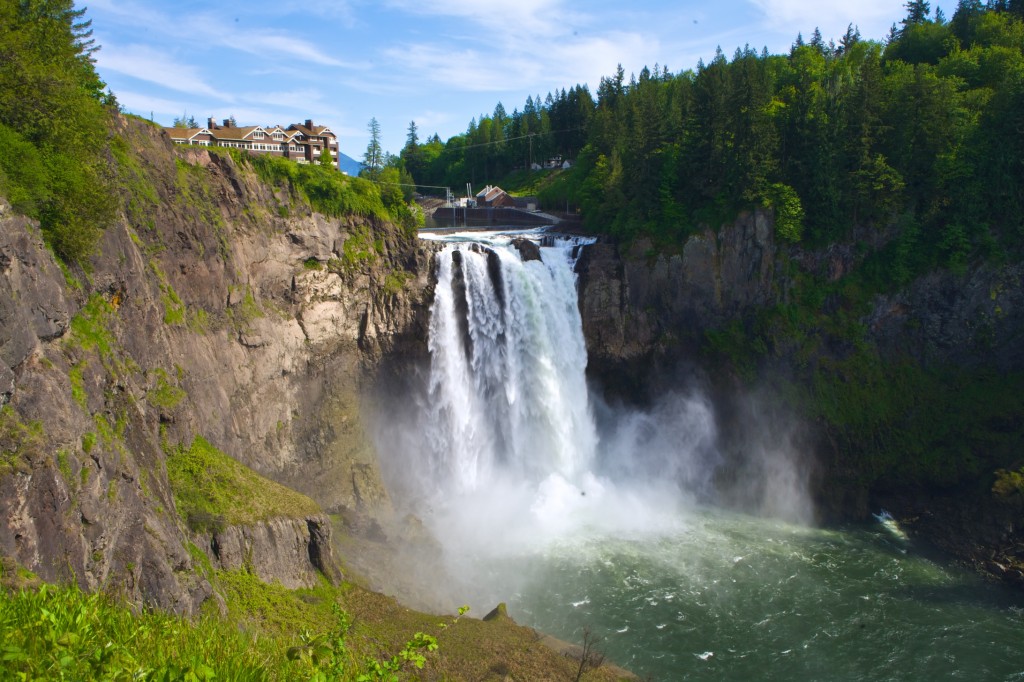 Took a quick jaunt out of the city and up to Snoqualmie Falls yesterday. The falls are located about 30 miles east of Seattle and are part of the Snoqualmie River. It was lovely up there and while I was exploring the premise, I found out some interesting facts:
1. The falls appeared in the series "Twin Peaks" and most of the show's exteriors were filmed in the the towns of Snoqualmie and North Bend.
2. I also learned that the name Snoqualmie comes from the native word for "Moon the Transformer," which originates in the creation myth of the Snoqualmie people. Part of the legend describes how Moon the Transformer created Snoqualmie Falls:
Finally it was that Moon arrived near the spot where he had been stolen as a child. There was a fish trap near there made of branches that stretched all the way across the river. Moon turned this fish weir into the high waterfall that today we call Snoqualmie Falls, so high that now no salmon can swim up to the land above it.
Snuqualmi Charlie
Always fun to pick up the historical facts along with the local lore when traveling around. The romantic in me lives for that!
Have any of you taken fun spring getaways and learned something interesting? Leave a comment below and tell me all about it.
Happy Tuesday!