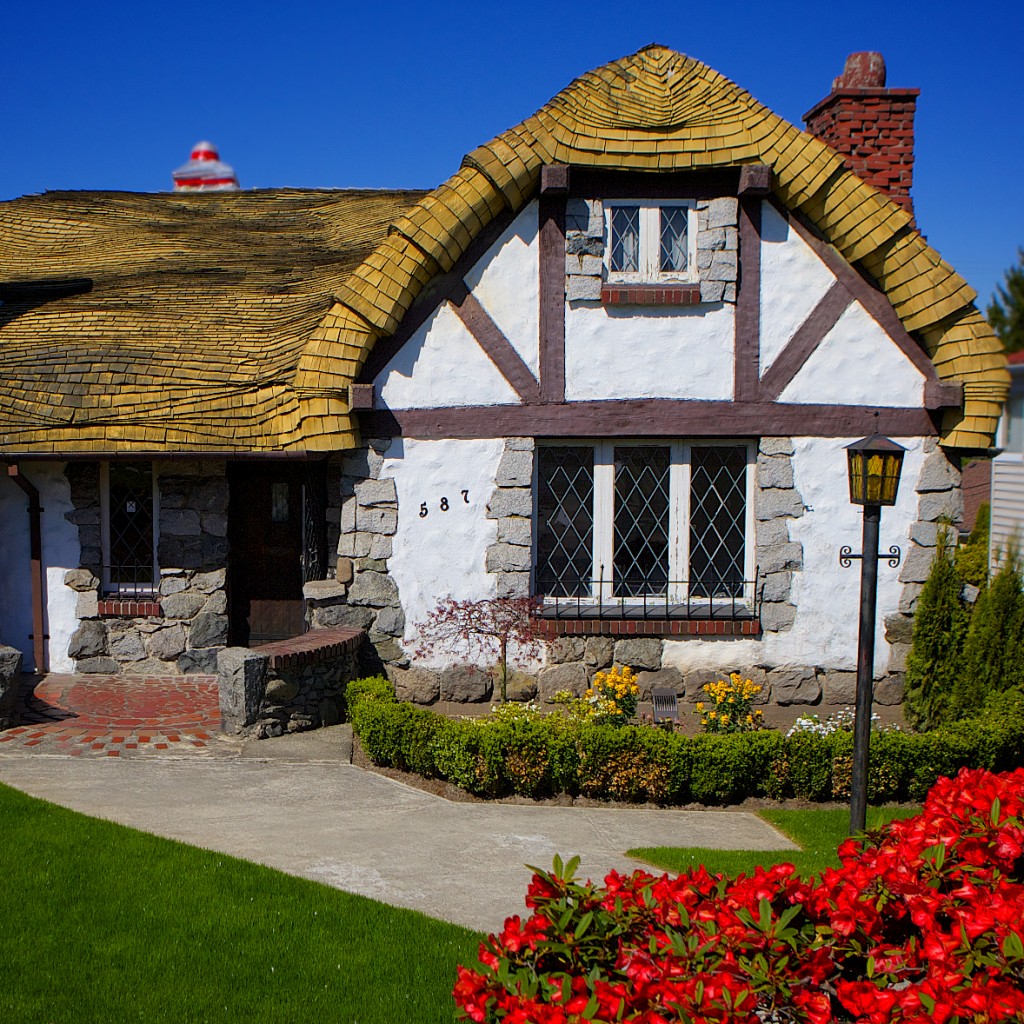 Oh, the magical things you find when traveling. I took a trip up to Vancouver, B.C. last week and was absolutely delighted to find the city's historic "Hobbit House"! How adorable is this little fairy tale cottage? I absolutely love the roof, which is made of golden, curved shingles to resemble thatch.
Builder Brenton T. Lea designed the home in the early 1940's and according to an article in the Huffingtonpost.ca, "the 'Hansel and Gretel' look was inspired by cozy, romantic English Tudor-style homes and was built in a style known formally as Provincial Revivalism. This design was popularized by West Coast Hollywood set designers in between the First and Second World Wars." The home is considered a landmark and is listed as part of Vancouver's heritage buildings.
Someday I will buy this home! Someday! 😉 And I have to say that the cottage looks reminiscent in style to Shakespeare's wife's, Anne Hathaway, childhood home below, don't you think?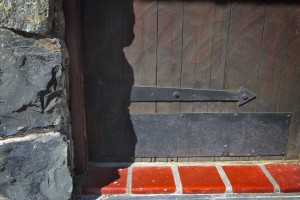 Thanks for stopping by to read this and stay tuned for photos of more magical spots I encountered in Vancouver, including the VanDusen Garden! Or, if you don't want to miss updates, subscribe to my email newsletter below. BTW, I don't sell email addresses. No one likes that, especially me, and that's just evil and punishable by unicorn horn impalement. 😉
[wysija_form id="1″]
Stay enchanted!
Davonna