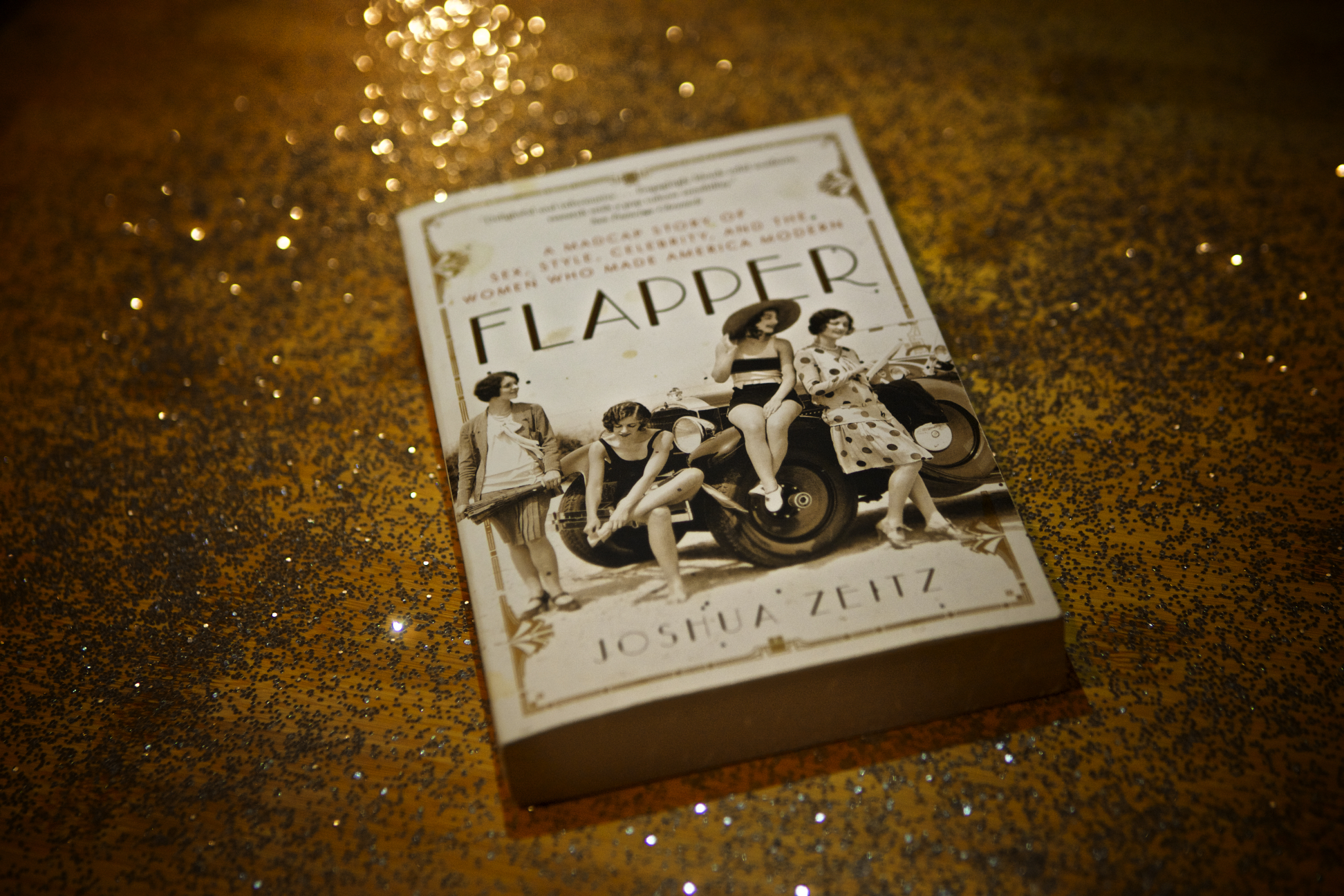 Sex, booze, and jazz. For those of you who are fans of the new "Z: The Beginning of Everything" Amazon show with Christina Ricci, I want to highly recommend Joshua Zeitz's non-fiction book, "Flapper: A Madcap Story of Sex, Style, Celebrity, and the Women Who Made America Modern". Zeitz is an historian and has taught American history and politics at Cambridge, Harvard, and Princeton. He is also the author of several books on American political and social history.
"Flapper" spotlights the history of the Jazz Age while zeroing in on the conception of the ever-alluring flapper subculture. The book includes a look into Coco Channel's rise to fame through her fashion empire, the Hollywood flapper starlets of the era, and the formation of the infamous Madison Avenue, whose executives helped propel the flappers' glamorous look. One of my favorite parts of the book is the interweaving of F. Scott Fitzgerald ("The Great Gatsby") and Zelda Fitzgerald's lives. They truly were the wild "it" couple of the Jazz Age and Zeitz partially credits the couple with birthing the flapper persona.
I'd expect that many Americans probably would guess that the first counter-culture movement wasn't until the 1960s. Zeitz however, pinpoints an earlier revolution in the response from Jazz-Age youth who were fed up with imposed Victorian ideals. Flappers bucked that system and were the female rebels of their time. However, the flapper subculture was short-lived and ultimately collapsed under the onset of the Depression.
In conclusion, there are many non-fiction books that can become repetitive and bogged down with vocabulary. Zeitz's work is fresh and his information and ability to weave a storylined plot through an historical narrative – which I don't see often – kept me turning the pages. Definitely a five-star read, and if you haven't seen "Z: The Beginning of Everything", I highly recommend it. Christina Ricci has literally become Zelda Fitzgerald's reincarnate. Fantastic acting. Have any of you watched it already or read this book? And, Joshua Zeitz, if you are reading this, when is your next book coming out? Please say it's about the history of Victorian America.
Thanks to all of you who stopped by. If you don't want to miss any updates, please subscribe to my email newsletter below. (I don't sell email addresses. No one likes that, especially me, and that's just evil and punishable by unicorn horn impalement. Truly).
Thanks again, and stay magical!