Jem from the '80s animated TV series "Jem and the Holograms" is definitely one of my main sources of fashion inspiration. And if it's one thing that was a staple of Jem's wardrobe, it was an LPD (little pink dress).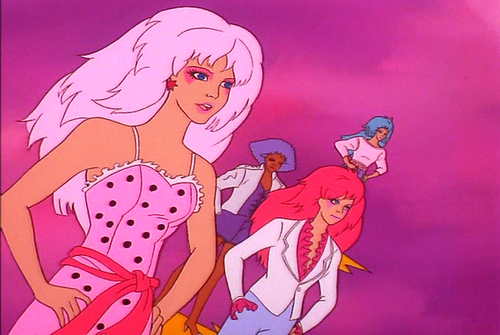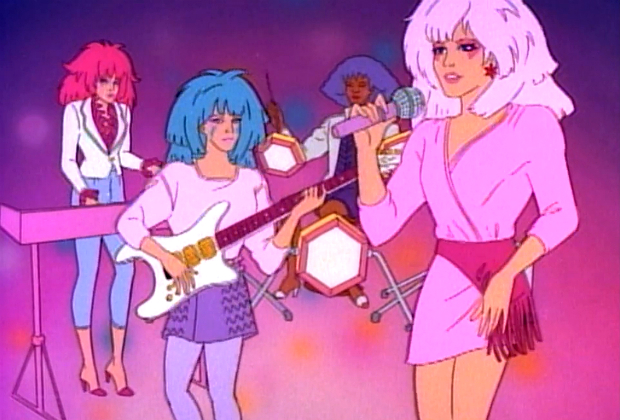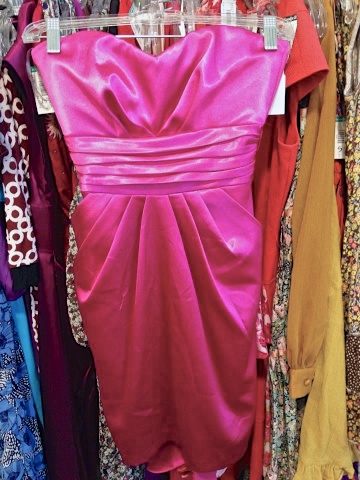 It's also no secret that I love going to thrift stores to pop some tags every now and then. Sometimes you can find '80s-awesome outfits. So I was super excited to find this dress on the hanger. It reminded me of a certain animated '80s rocker maven. 😉
Unfortunately the dress had some snags that couldn't be repaired, but wowzers, is this picture ever neato to use for inspiration when I find that perfect Jem dress someday. Till then, I'll keep searching.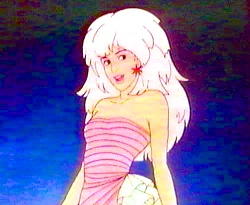 Have I mentioned that someone seriously needs to start a "Jem and the Holograms" clothing line?! Maybe it should be me. Or I guess Betsy Johnson would work too. 😉
Would love to see any pictures you may have of pink dresses that you think are the perfect LPD! Find me on Pinterest and send me pins! I love to get them and sometimes feature them.
Also, if you love Jem inspired dresses, you should check out my post on some of the best LPD's on the internet.
Until then, stay pink!