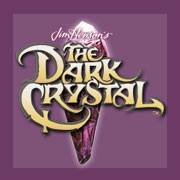 Last summer the news of an exciting literary contest spread throughout the publishing community. The Jim Henson Company and Grosset & Dunlap of the Penguin Young Readers Group announced that they would open submissions to find an author to write a new novel set in the world of Jim Henson's fantasy film, "The Dark Crystal" ("TDC").
Along with editors from Grosset & Dunlap, the entries were judged by two of Jim Henson's daughters (Cheryl and Lisa Henson) and Wendy Froud (creature design and fabrication supervisor for "The Dark Crystal"). Five finalists were picked and the winner of the contest (announced this summer) will receive a book contract for the publication of a Dark Crystal young adult novel valued at $10,000.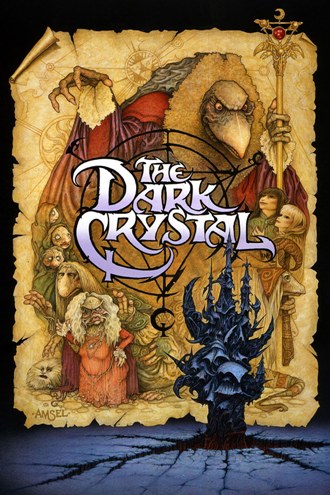 As some of you nostalgic '80s kids remember, "The Dark Crystal" was a mystical fantasy film produced by Gary Kurtz ("The Empire Strikes Back") and directed by Jim Henson and Frank Oz.
In a true Hero's Journey arc, the "The Dark Crystal" tells the story of Jen and Kira, elf-like 'Gelflings' on a quest to rid their world of the Skeksis, an evil reptilian race with almost vulture-like features. The Gelflings must return a lost shard to a broken crystal that is the powerful life-force of the Skeksis before the aligning of the planet's three suns. The movie was a part of a long line of puppetry projects made by Henson in the '80s, including the lighter-hearted fantasy "Labyrinth" staring Jennifer Connelly.
While praised in publications like The Boston Globe and The L.A. Times for the groundbreaking use of puppets and animatronics, the movie was criticized by New York Times movie reviewer Vincent Canby for being watered down J.R.R. Tolkien, lacking in charm and interest.
Since its release, the underappreciated classic has gained a broad fan base and is making a comeback. Thanks to a new, detailed website cataloging "TDC's" universe, a possible movie sequel in the works, and the Author Quest contest, "The Dark Crystal" is the next big thing to re-hit the sci-fi/fantasy world.
J. M. (Joseph) Lee, one of the finalists in the Henson Author Quest contest, is here today to answer how this beloved '80s film inspired him to write a fantasy adventure that landed him in the top five submissions. Lee hails from St. Paul, Minnesota and is a novelist, writing mentor, illustrator, and graphic designer with a background in linguistics and film. He is represented by Erzsi Deak/Hen&ink Literary Studio.
Q. Thanks for stopping by, Joseph, and welcome to the blog! So wonderful that you're contributing to Jim Henson's legacy. "TDC" was definitely one of my favorite childhood films. How old were you when you first watched "The Dark Crystal" and what was the experience like for you?
A. Wow, I actually don't know how old I was. Probably six or seven? As a kid, I really had a type of favorite thing: Maleficent, Demona from "Gargoyles," and My Pet Monster. I guess, sort of creepy, quirky, and purple, so… the Skeksis were my favorite. I was also pretty into talking animals, so I liked all the creatures and Kira's ability to talk to them. Aaand I remember being terrified of the Garthim, though, but who wasn't?
Q. No kidding. My mom told me I wasn't allowed to watch the movie after I complained of nightmares. I actually remember asking my dad, who'd not been privy to the conversation, if I could rent it during many father-daughter video store outings. I ended up leaving the store with the "Dark Crystal" VHS under my arm on more than one occasion. (If you're reading this, Mom, sorry!) Moving on, what was it about the story and characters that drew you in?
A. The creatures. I thought all the fantasy animals and plants were the best. I also liked that it wasn't all fluff and lollipop kid stuff – there's definitely a darkness (ha! ha!) to it.
Q. What was your favorite part of the film?
A. I really loved the scene where Kira's wings are revealed and Jen's all like "why don't I have wings?" and she's like "'cuz you're a boy, stupid."
Q. What is your favorite "Dark Crystal" comic or graphic novel?
A. I actually didn't read any of the comics or graphic novels until I was an adult, which is maybe for the better. Now that I'm all grown up and an illustrator myself, I think I have a much stronger appreciation for the absolute beauty of the graphic novels – especially "Creation Myths." As a kid, though, I guess the closest thing that comes to mind is that I had a beloved copy of "Lady Cottington's Pressed Fairy Book" (art by Brian Froud) which I thought was hilarious and a little naughty.
Q. Outside of the film, what do you think is one of the most interesting aspects of the entire Dark Crystal universe?
A. Hands down, Raunip. I love the idea of this Loki-slash-Prometheus character who's half meddling and half trying to help the innocent Gelfling. Glad he wasn't in the movie, because that would have been a little too much, probably. But as a character on his own, he's pretty interesting, and I feel that he really expands on Aughra's character as well.
Q. If you could be one character in "The Dark Crystal," who would you choose and why?
A. Tough question! I'd have to go with Kira, since she's not so sheltered as Jen and she's a linguist like me. She's spontaneous and seems down for adventure. Maybe what I mean is I'd like to go on an adventure with her? Maybe that means I want to be Jen? Maybe I want to be Fizzgig. Yeah, let's go with Fizzgig.
Q. How did you hear about the Author Quest contest and what did you use as inspiration to prepare for your submission?
A. My agent forwarded the call for submissions, which is a good thing because I'm not sure it would have come into my orbit otherwise. While I was writing my submission I watched the film about once a day, read the A.C.H. Smith book (even though it was technically excluded from the canon), read all the graphic novels and manga, and read everything on the Dark Crystal website.
I also watched the "Labyrinth" and re-read some of my favorite fantasy passages from my childhood – "The Last Unicorn" (Peter S. Beagle), the "Golden Compass" (Philip Pullman), the "Narnia Chronicles" (C.S. Lewis), and "Wise Child" (Monica Furlong). I really wanted to immerse myself in the specific narrative flavor I wanted to equip while writing.
Q. What has been the most rewarding aspect of being part of the contest?
A. I typically write action adventure, and while my submission for the Dark Crystal contest certainly has action and adventure, I wanted to get some classic young adult fantasy infusion as well. Just the excuse to get a couple hits of nostalgia were nice, as was flexing my more philosophical writing side.
Q. Prior to the Author Quest contest, had "The Dark Crystal" influenced any of your writing or illustrations?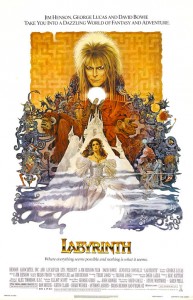 A. I'd say "The Dark Crystal" has had a considerable influence in my illustrative work, even if subconsciously. My illustration, especially my thematic or conceptual work, leans towards that place where distressed shadows and vivid color intersect. I think that owes a lot to my exposure to "The Dark Crystal" and "Labyrinth."
Q. What other writing and/or illustrating projects are you working on at the moment?
A. I'm currently on submission with a sci-fi western trilogy featuring a gunslinging antiheroine, as well as working on a couple side projects, which include a historical fantasy set in the 1860's and some metafiction comedy-fantasy about pirates and zombies. Illustration-wise, I've been doing a lot of freelancing, commissions, and anime conventions here in the Twin Cities.
All those projects sound fascinating. Thanks so much for stopping by to answer some questions, Joseph, and best of luck with the Author Quest contest!
The grand-prize winner of Author Quest will be announced this summer and an anthology of the top five finalists' submission entries is available for pre-order with a set release date of June 24th, 2014.
To keep up with J.M. Lee and all of his exciting projects, check him out on Instagram, Twitter, Facebook, and his personal website. And if you enjoyed this interview, please subscribe to my newsletter for updates on all things magical and fantastic. (Email addresses are never sold. That's would be evil and punishable by unicorn horn impalement.)
[wysija_form id="1″]
Stay magical, folks!