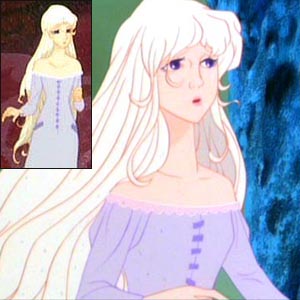 November has been pretty enchanting. This month I got to meet one of my childhood heroes, fantasy author and screenwriter Peter S. Beagle. Beagle is responsible for my love of unicorns via one of my favorite books — The Last Unicorn. In addition to penning the beloved fantasy classic, Beagle also wrote the screenplay adaption for the 1982 movie. I can't tell you how much I love the film. I was six years old the first time I saw it and watched it religiously during my childhood.
In honor of recently meeting Peter, I thought it would be fitting to dedicate this month's fantasy gown post to dresses inspired by Lady Amalthea's purple gown. Someday I hope to make the dress as a cosplay. (Could anyone help me who lives in the Seattle area?) Medieval in style, her light purple gown is off-the-shoulder, form-fitting, and flowy. You will see many of these attributes featured in the dresses below.
1) Let's start off with something traditional. This peasant dress with corset bodice by AWAVEAWAKE is definitely something Lady Amalthea would wear. A little updated in nature, it boasts that Last Unicorn style. Gorgeous-chic.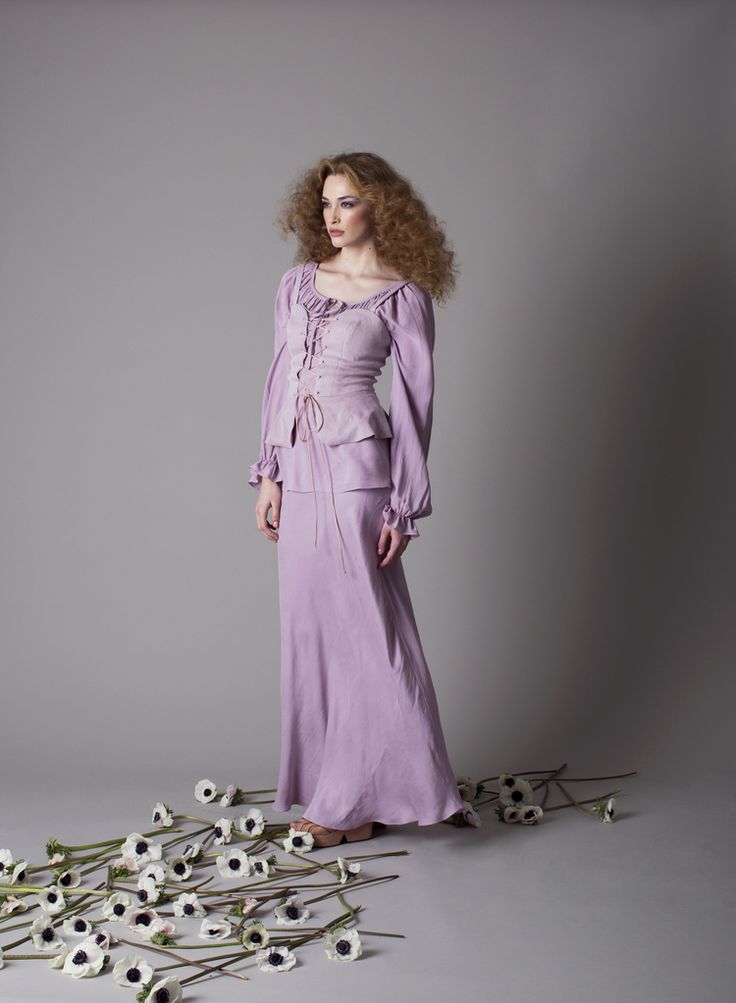 2) Even more traditional is this puff-sleeve corseted dress by Holy Clothing. Also very Amalthea.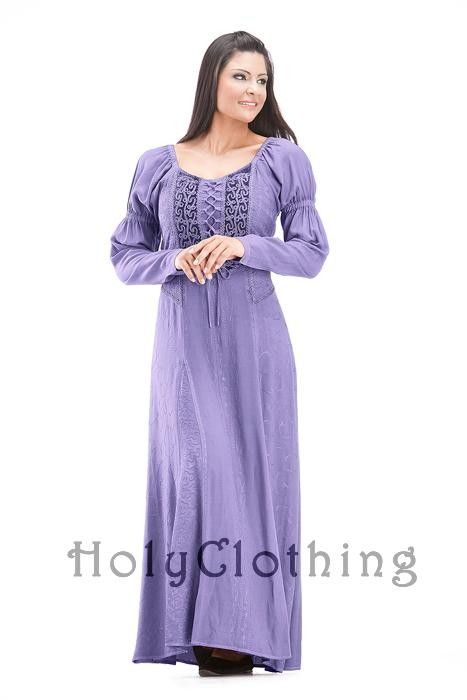 3) If Schmendrick's magic could conjure up Urban Outfitter clothes, this peasant renewal tent dress is a great updated look for Amalthea.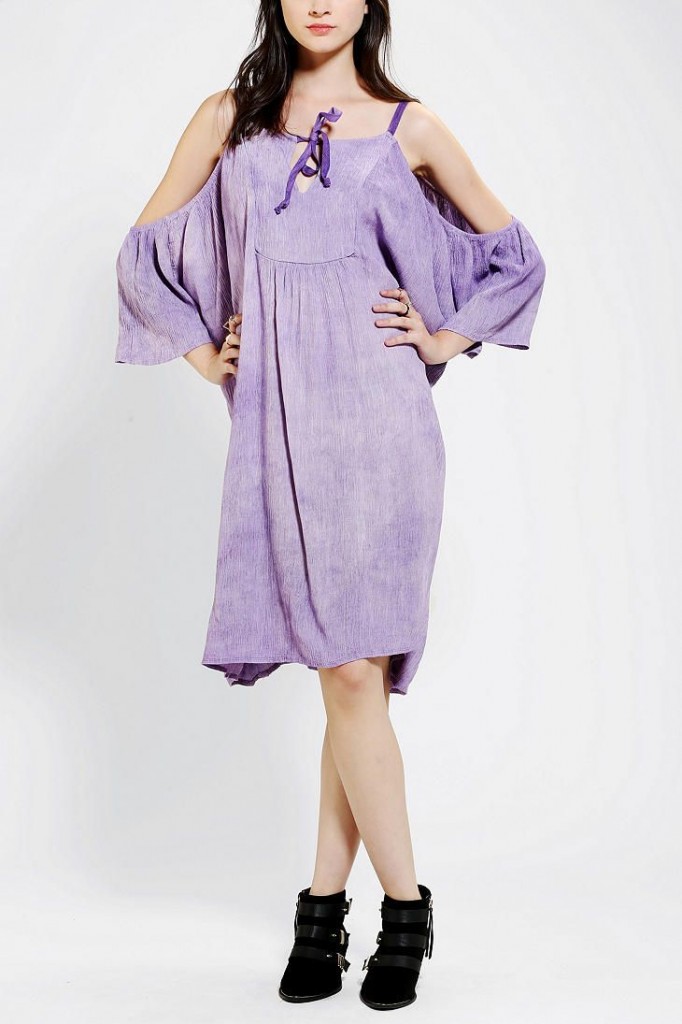 4)  Amalthea's gown had white lace trim on her dress's neckline. Although this dress by Sabo Skirt is sleeveless, it's totally fitting for a modern Amalthea with the pretty flowy skirt and white bodice.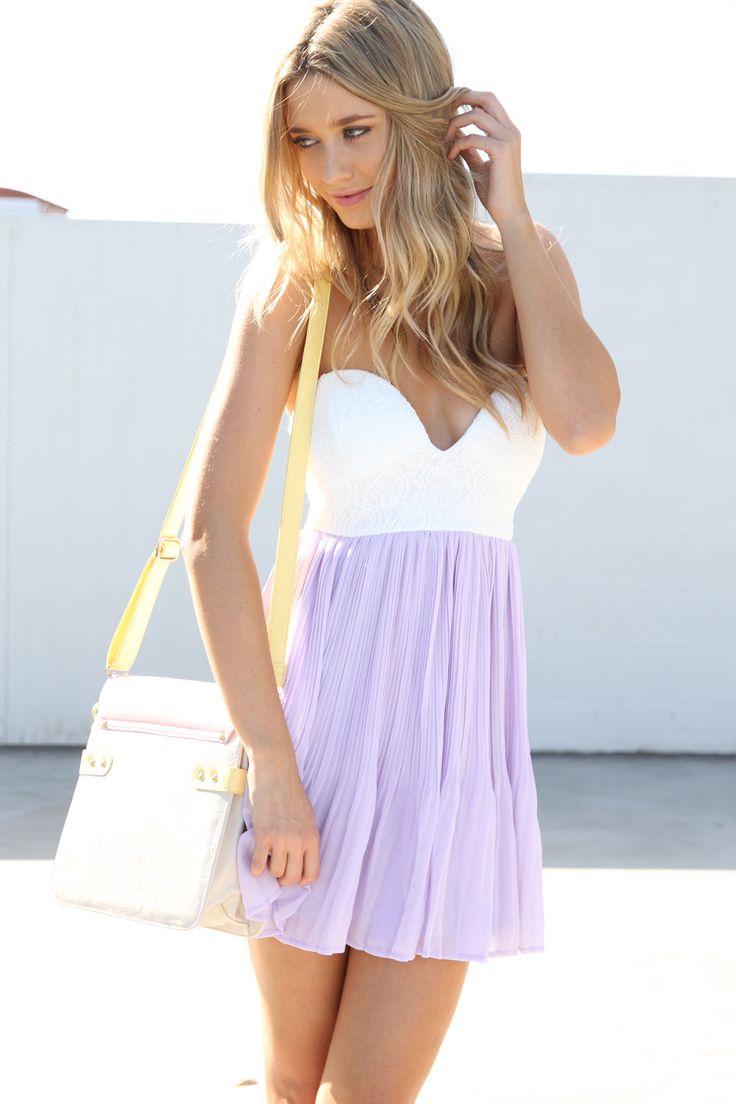 5) This light purple dress with drapped sleeves is totally glamorous and romantic as well. Very Last Unicorn.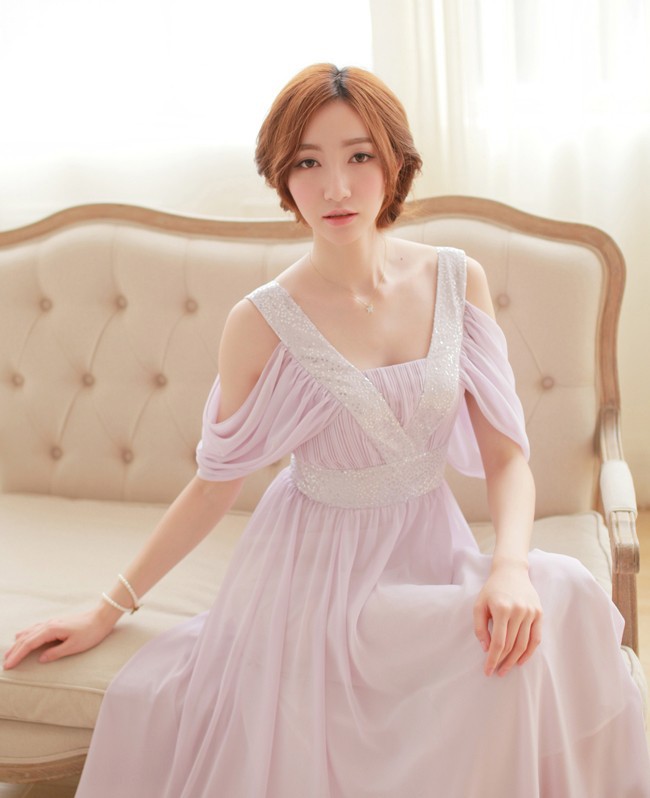 6) As is this one. It doesn't have long sleeves, but it's just as romantic and also has that lavender Amalthea feel.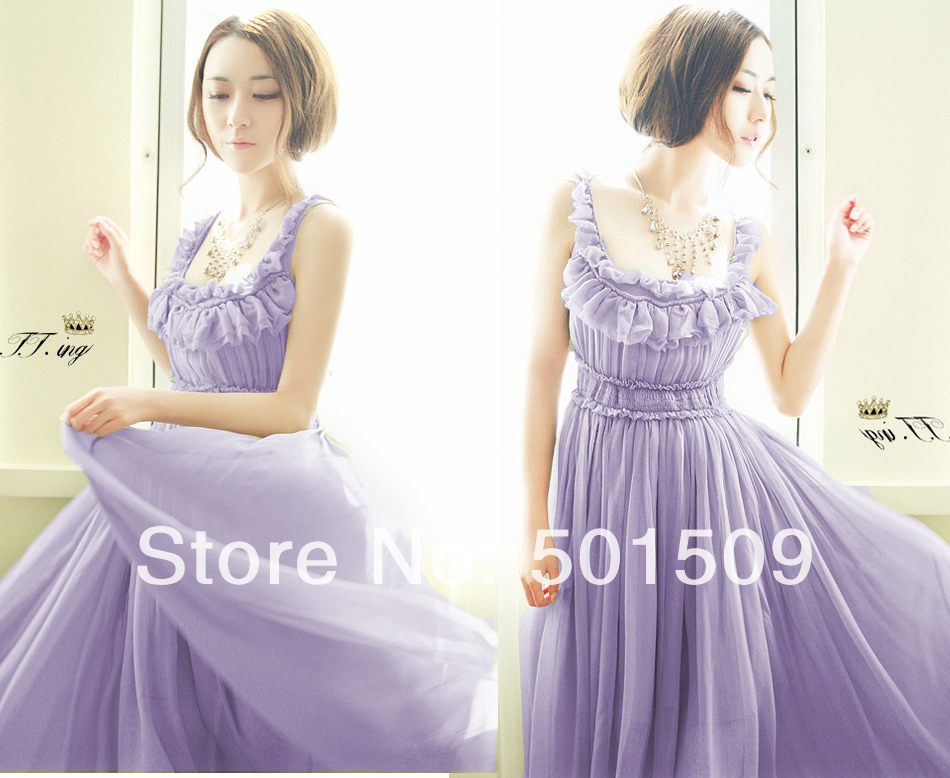 7) I love this A-line draped gown by Vilavi. Gorgeous sleeves and very Amalthea-worthy, wouldn't you say?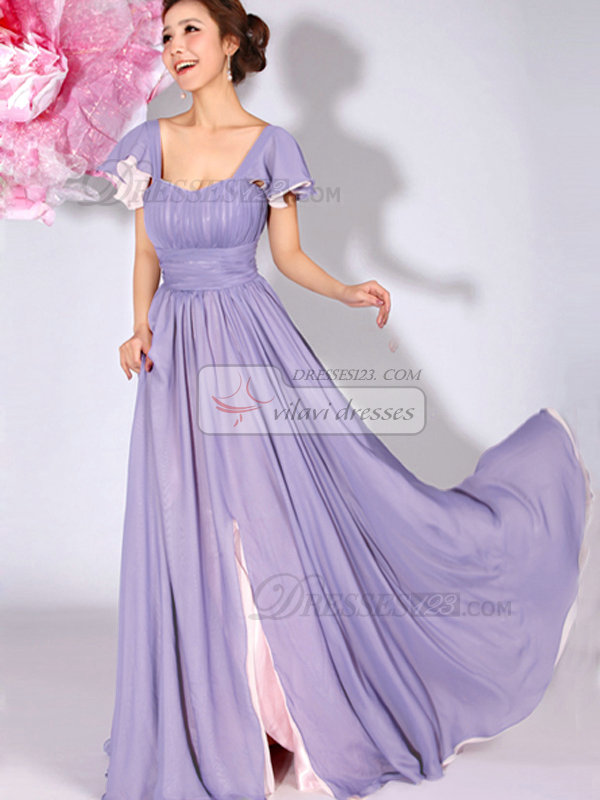 8) Just throw a white wig on Mila Kunis along with a pale pink star on her forehead and she could totally rock an updated Amalthea look in this dress. Very pretty Elie Saab gown!
9) Before I feature the last dress in the series, let's go back in time. If The Last Unicorn took place during the 19th century, I'd have to say Amalthea would wear something close to this. Love it!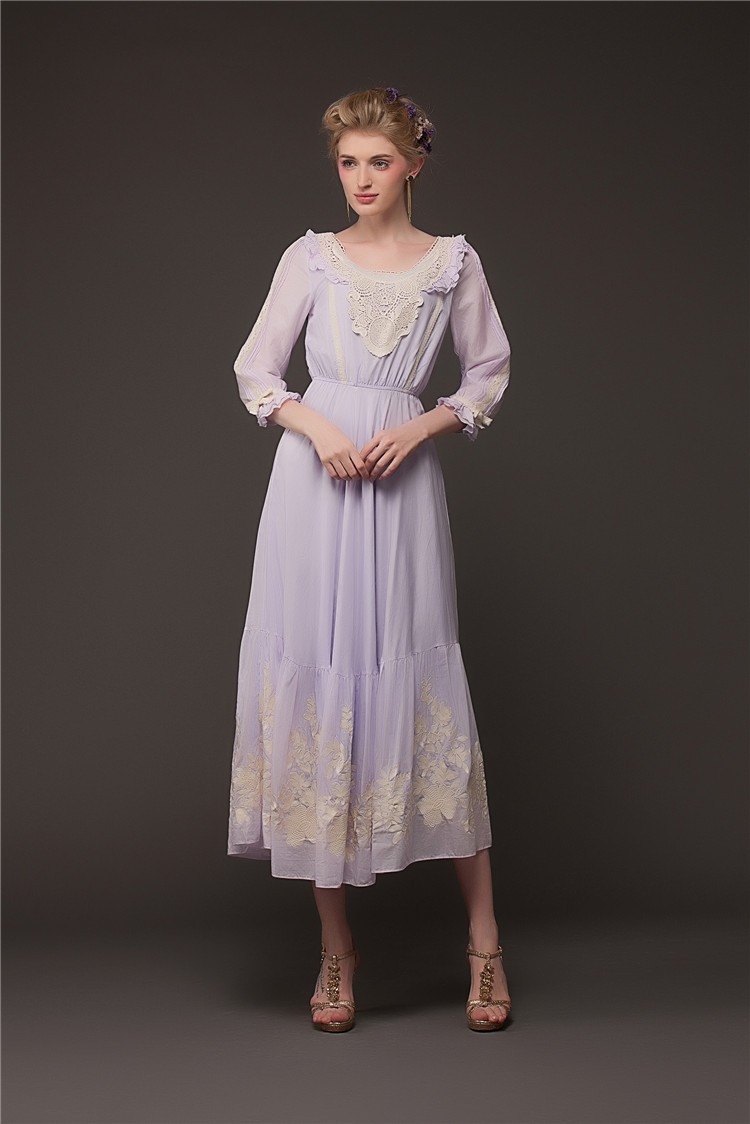 10) Now that we've come to the end of our quest, here is one of my favorite dresses I found on DHGate. How gorgeous is this purple Renaissance dress? Definitely what I'd pick if I were dressing up as Amalthea.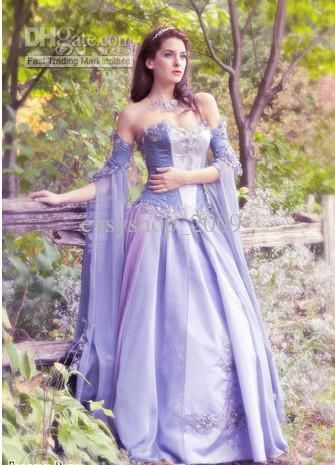 What do you think? If you have a favorite dress that you know is the perfect Amalthea gown, leave me a comment! And, if you haven't already checked out my post on meeting Peter S. Beagle, have a look.
Check back soon for my Princess-Bride-Buttercup-inspired dress post, or if you don't want to miss updates, subscribe to my email newsletter. (Btw, I don't sell email addresses. That's just evil and punishable by unicorn horn impalement.) 😉
Till then, stay magical and here are some more fantasy dresses to tide you over!
Davonna