It's time to talk about 1950s dresses.
You can do anything you want in life if you dress for it.
Edith Head
If you didn't already know, I'm dress obsessed. My absolute favorite era for gowns is the 1950s and early '60s. To me, this period truly is the epitome of the best cocktail and party dresses.
Dior. Lilli Diamond. Edith Head. I love them all and those talented designers are in-part responsible for creating some of the most fabulous gowns of that time. I usually scour the internet looking for vintage finds and started a pinterest board with selected gowns. Today I wanted to feature three pins from my board that I really like.
First one up is this 1950s elegantly beaded cocktail dress. I love the full circle skirt and the gathered waist. Plus, IT'S PINK! This little gown, sold by Red House Vintage, is sadly no longer available. The asking price was $295.00. Wish I could've bought it. Truly glamourous.
Next up is this '50s very pretty blue Emma Domb dress. Such a stunning little number. I love the gathering and draping. Very Grecian. Mill Street Vintage had this dress for sale about three weeks ago, but it also has since sold. These dresses go like hot cakes!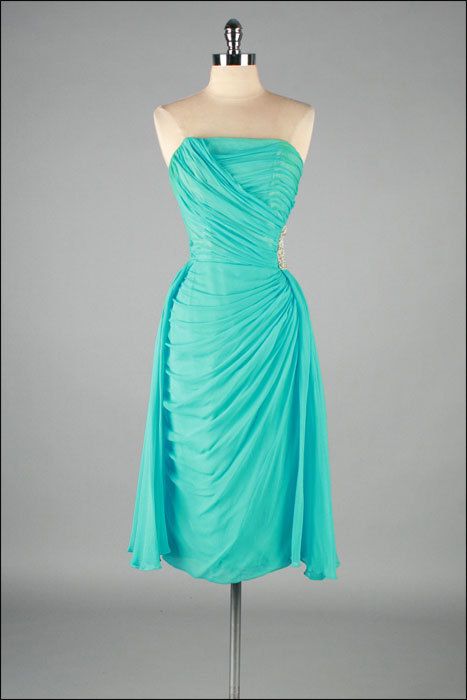 And last for today is a dress made by one of my favorite designers, Lilli Diamond. Seriously. How cute is this 1960s mini dress? Perfect with a pair of white go-go boots. This mini was also available via Mill Street Vintage but it has since sold for $155. Not surprised.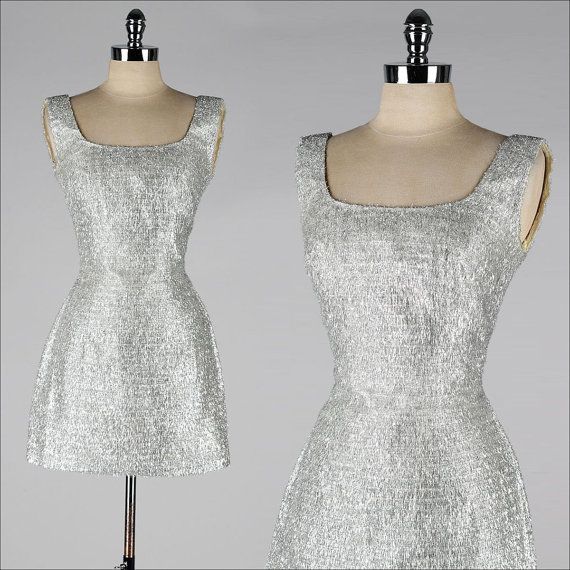 Well, that my was my Friday dress fix. If you ever find '50s and '60s dresses online, PLEASE send me the links so I can pin them and perhaps feature them.
Happy Friday!