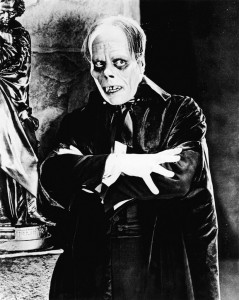 Literary agent Brenda Bowen of Sanford J. Greenburger Associates had a fun post on her blog comparing TWILIGHT and the musical, PHANTOM OF THE OPERA. Bowen says, "Edward Cullen is to 2008 what The Phantom was to…1988."
She then compares the similar layout and color scheme of the movie and the musical's posters and how Edward and the Phantom are alike.
Hmm. Edward does play the piano, and he did compose Bella a lullaby. Very interesting.
I think I hear Andrew Lloyd Webber's cell phone ringing.