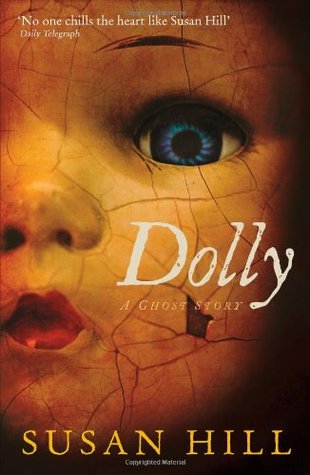 Last weekend Seattle got its first taste of fall weather. A brisk thunderstorm doused the city, heralding more wet days to come. As much as I hate to see summer coming to an end, the turn in the weather put me in the perfect mood to read a ghost story.
With a cup of tea in hand, I picked up "Dolly" by English author Susan Hill. Hill is known for her Gothic novella "The Woman in Black" that was adapted in 2012 and stared Daniel Radcliffe.
I'm a complete Susan Hill addict, so I was excited to get my hands on this story. Like Hill's other creepy, atmospheric novellas, "Dolly" didn't disappoint. It's very hard for me to read books in one sitting, but Hill always lures me in with her creepy details and elegant English prose. Just like "The Woman in Black," once I opened the book, I read through right till the end.
"Dolly" follows Edward, an orphaned boy who goes to stay with his Aunt Kestrel in the fens of the English countryside. Kestrel's home is full of all the Gothic tropes one can expect, along with a cranky housekeeper who doesn't like children for good measure. The story's suspense heightens when Edward's cousin Lenora comes to stay for the summer. The red-haired beauty has an admiration for Indian china dolls but also has a very peculiar dark side.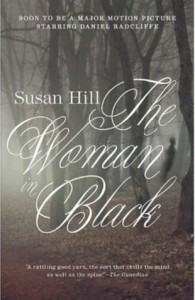 One of my favorite aspects of the story was a nod to "The Picture of Dorian Gray" by Oscar Wilde. In Dolly there is in effect a punishable familial sin. Lenora and her mother's vain shortcomings are reflected and transferred into the dolls. It's always interesting to see everyday objects become mirrors of the main character's souls, and the way the dolls change harkens to the painting in "Dorian Gray."
Also in true Hill style, just like "The Woman in Black," the innocent main character who tries to help the evil characters, does not come out unscathed. This reoccurring theme in addition to children being subjected to some type of supernatural malevolence, is one of the reasons Hill's stories are so chilling.
Well-crafted with a slow-burned pace, this story is perfect for "Turn of the Screw" fans. The writing harkens back to the 19th and 20th century masters of the ghost story, making Hill one of the greatest Gothic writers of our time.
If you've already read "Dolly," I'd love to hear what you thought. Leave a comment below and tell me one of your favorite parts of the story.
Next up on my reading list is "The Man in the Picture," also by Hill. Check back to see my review or consider subscribing to my email newsletter below if you don't want to miss updates. Don't worry. I don't sell email addresses. It's just me here and doing so would be evil and punishable by unicorn horn impalement.
Stay creepy!
Davonna