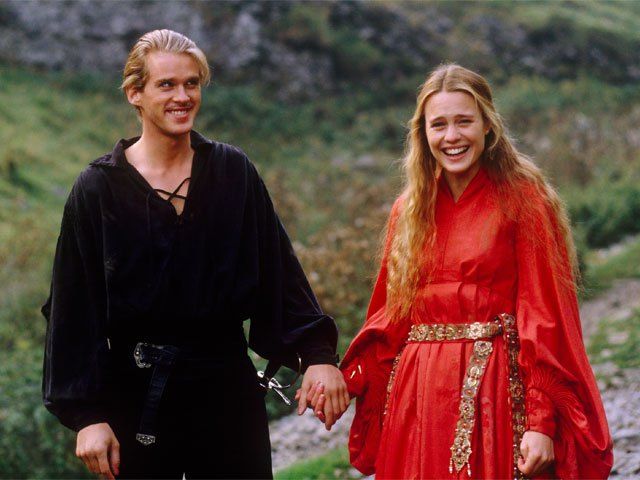 As many of you know, the "Princess Bride" just recently turned 30. Yes, thirty!
I'm still trying to come to terms with this. Like many of you, I saw the movie when I was a child. My brother-in-law bought a VHS copy, and it got intense usage throughout the years. The film instantly became one of my childhood favorites, responsible for almost melting our VCR.
It's difficult to put to terms just how beloved the film is. The movie is one of the most quotable. Fans never seem to tire of pantomiming duels while threatening their assailants with, "…You killed my father; prepare to die."
Because of the film's recent anniversary, I was inspired to do another long-awaited fantasy-dress post. I, like many of you, absolutely adore Buttercup's iconic red dress. Simple in construction, it is the epitome of medieval-princess fashion. Some of its iconic features include: a high Mandarin collar, fitted bodice, wide puffy sleeves, and fitted cuffs. And who could forget her golden belt?
So, without further ado, here are my top-ten favorite red dresses from around the web that have that Buttercup-like feel.
1. To start off the tour, behold Armstreet's beautiful medieval dress made from flax linen. This gown is a tunic-style version of a European medieval lady's casual costume. This definitely screams Buttercup to me, especially with that gorgeous belt.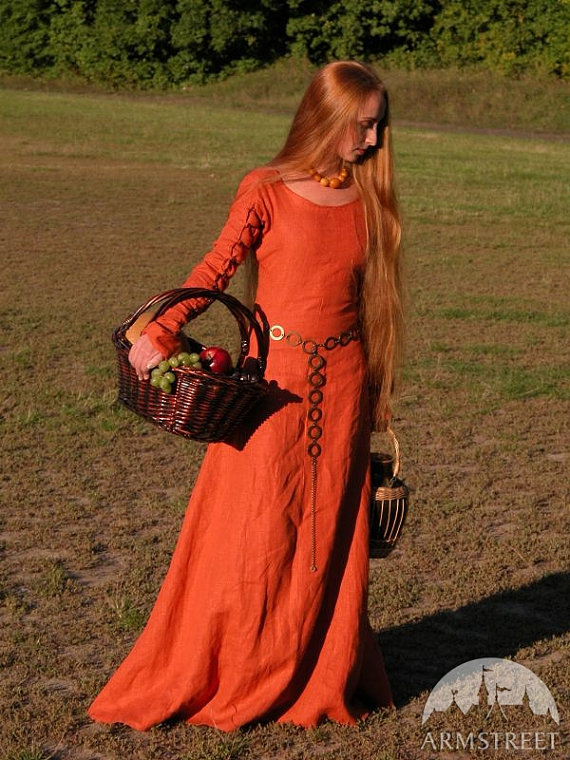 2. In line with the dress above, I think this Winter medieval fantasy gown by FeeFilochee is exactly what Buttercup would wear in the Fireswamp during the chilly months. Its craftsmanship is just gorgeous. Made from warm woolen velvet, it is bordered with synthetic fur at the neckline and around its large sleeves. Just too gorgeous.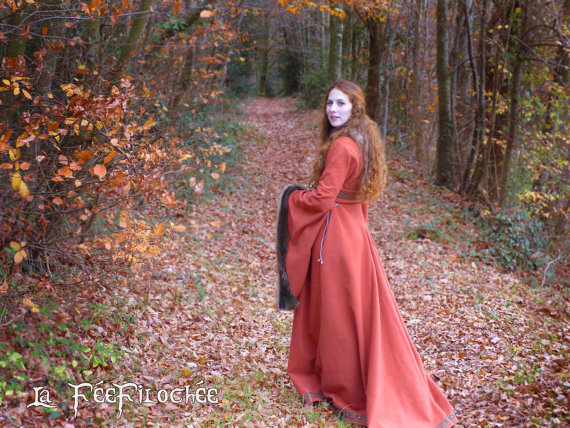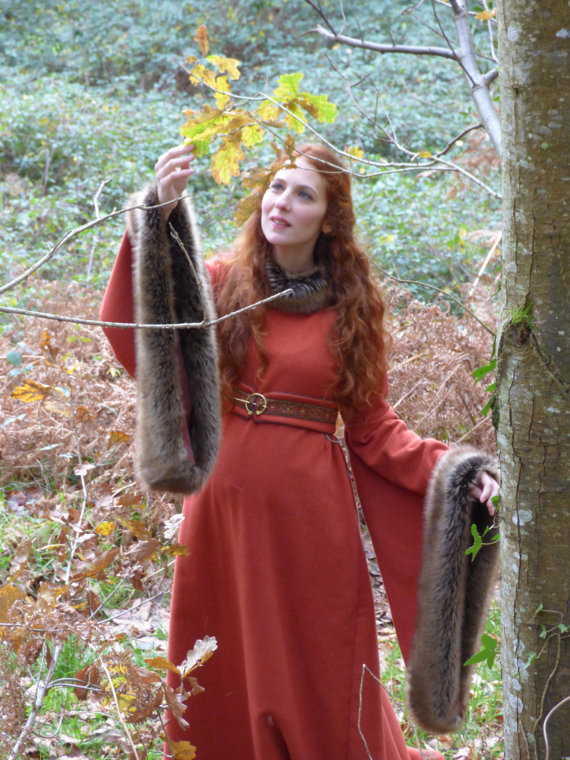 3. Let's fast forward and talk about the next six contemporary dresses. First, how pretty is this Valentino gown below? I'd say a modern-day Buttercup might wear something like this. It has a high neckline, reminiscent of the Mandarin collar, flowy sleeves and beautiful long skirt. It even has a darling belt. Perfect for Buttercup.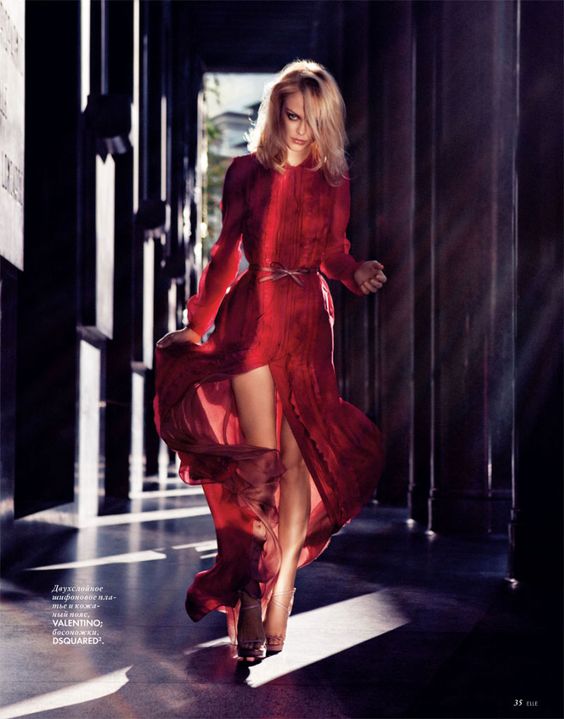 4. For another modern rendition of a dress Buttercup might don, Lemon Tree Wholesale Clothing's short peasant dress definitely rocks some serious Princess Bride vibes. The sleeves channel a recognizable medieval style.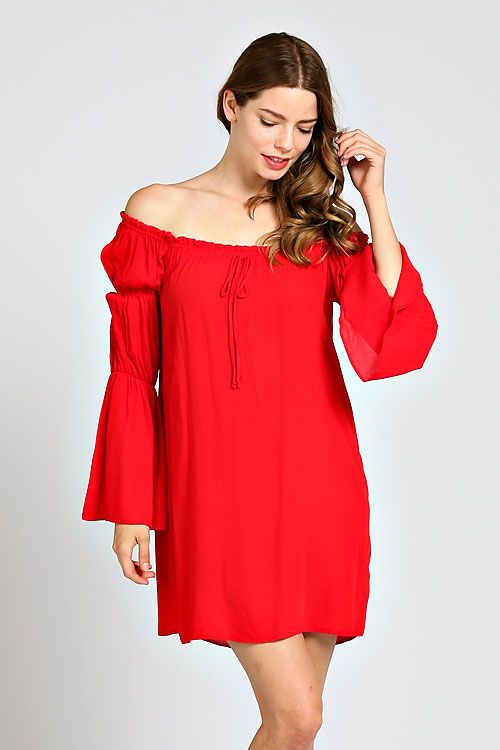 5. Speaking of beautiful sleeves, this short dress via luulla.com, could totally be the mod take on Buttercup's dress. Very cute and also completely Cliffs-of-Insanity worthy.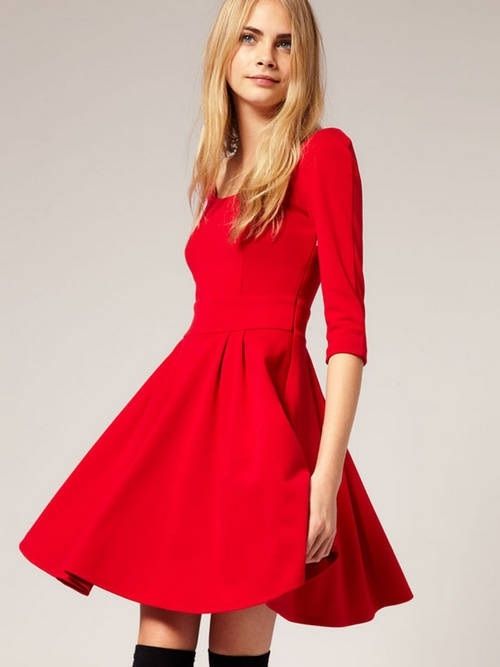 6. Speaking of mod, I know for fact that if Buttercup lived during the 1970s, this vintage peasant dress would have been in her wardrobe. Sold by FringeVintageShoppe, this cute dress has a self-tie band belt with flower applique, definitely channeling a 70s-Buttercup belt.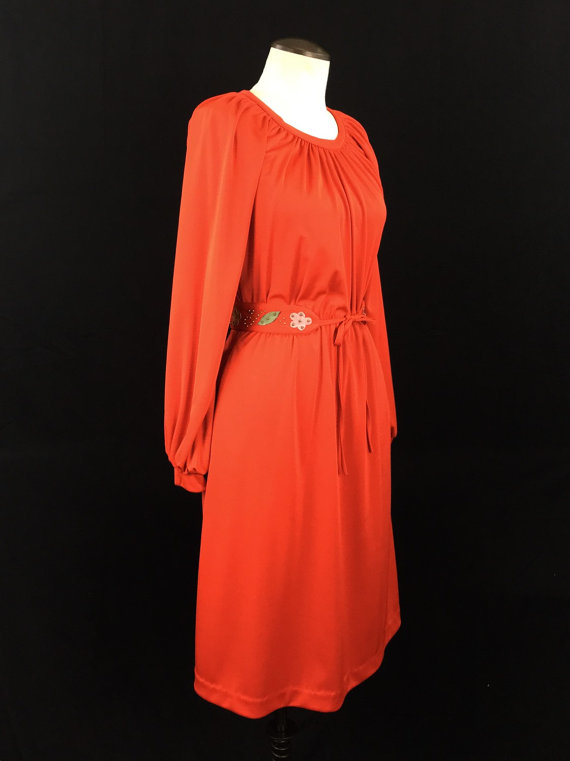 7. Ok, I just had to throw in a celebrity dress. Rhianna's 2013 Grammy gown harkens to a modern, elegant Buttercup-like style, sans sleeves. Her sheer chiffon Azzedine Alaia gown dons a high collar and has a gorgeous train.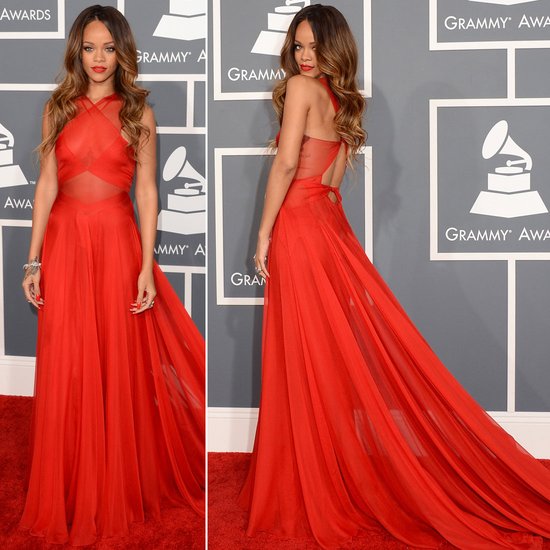 8. Just one more modern dress to throw into the mix here. I think this Valentino gown definitely channels the Princess-Bride spirit. The high collar and long length of the sleeves and skirt give it that Buttercup feel. And priced at only $6,500, you, too, can feel like a princess in wardrobe, but not in pocket! 😉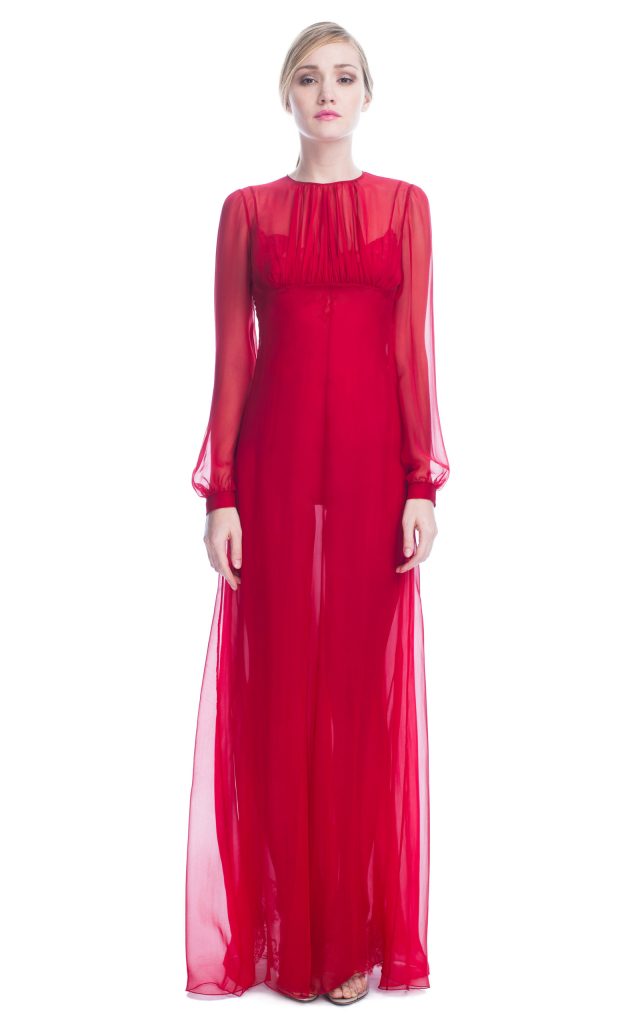 9. Before we come to our last dress, I thought it appropriate to look at one historical gown from the 1500s. After looking through images during the Middle Ages, I have to say I found that Anne of Brittany's dress probably takes the cake for looking the most historically Buttercup-esque, wouldn't you all say? Add to that that Armstreet's beautiful medieval dress made from flax linen above is very similar in construction and design.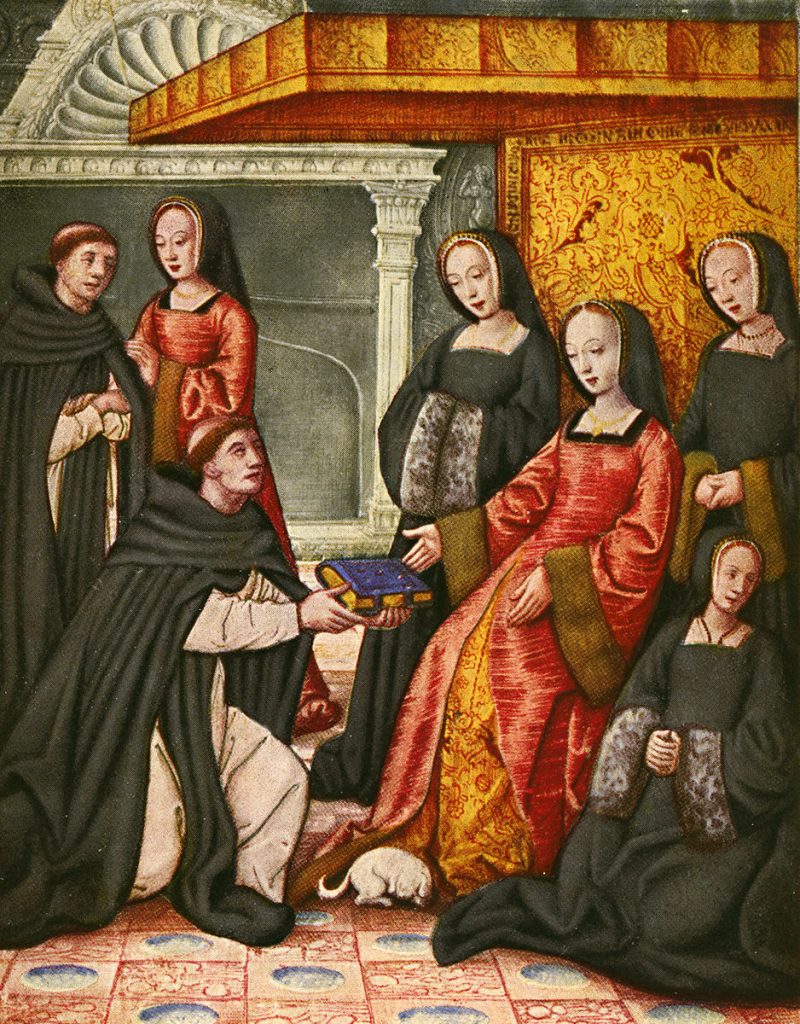 10. This brings us to the end of our tour, and I've saved one of the best for last. I'm absolutely over the moon for LuckyLotDress' red medieval-style gown. This one wins first prize for me as a gorgeous, updated version of Buttercup's dress. Too magical.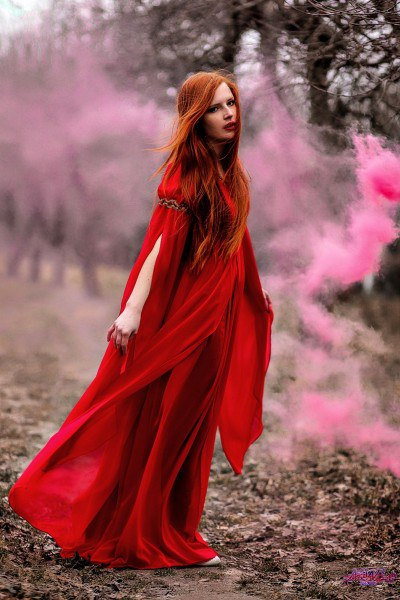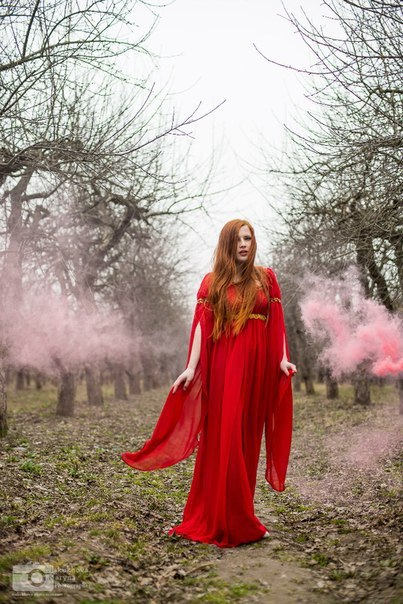 Well, what did you guys think? Were all the dresses Buttercup worthy? Did you have a favorite? Leave a comment below and let me know. Also, don't forget more dresses and magical posts are on the way. So sign up for my email newsletter below to be updated about upcoming giveaways and all things magical. (I don't sell email addresses. No one likes that, especially me, and that's just evil and punishable by unicorn horn impalement. Truly.)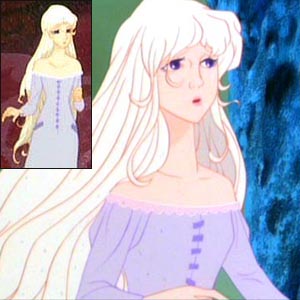 Before you go, if you'd like to see dresses inspired by Lady Amalthea's gown from the "Last Unicorn", saunter on over here.
Thanks for stopping by, and stay magical!