I've been doing a lot of research as I begin wrapping up my first draft on my pop sci-fi novel "Origin." After I sifted through some data yesterday, I stumbled across this Victorian drawing and had to share. This is an illustration by John Martin completed in 1840. The work was featured in "The Book of the Great Sea Dragons" written by English fossil collector Thomas Hawkins.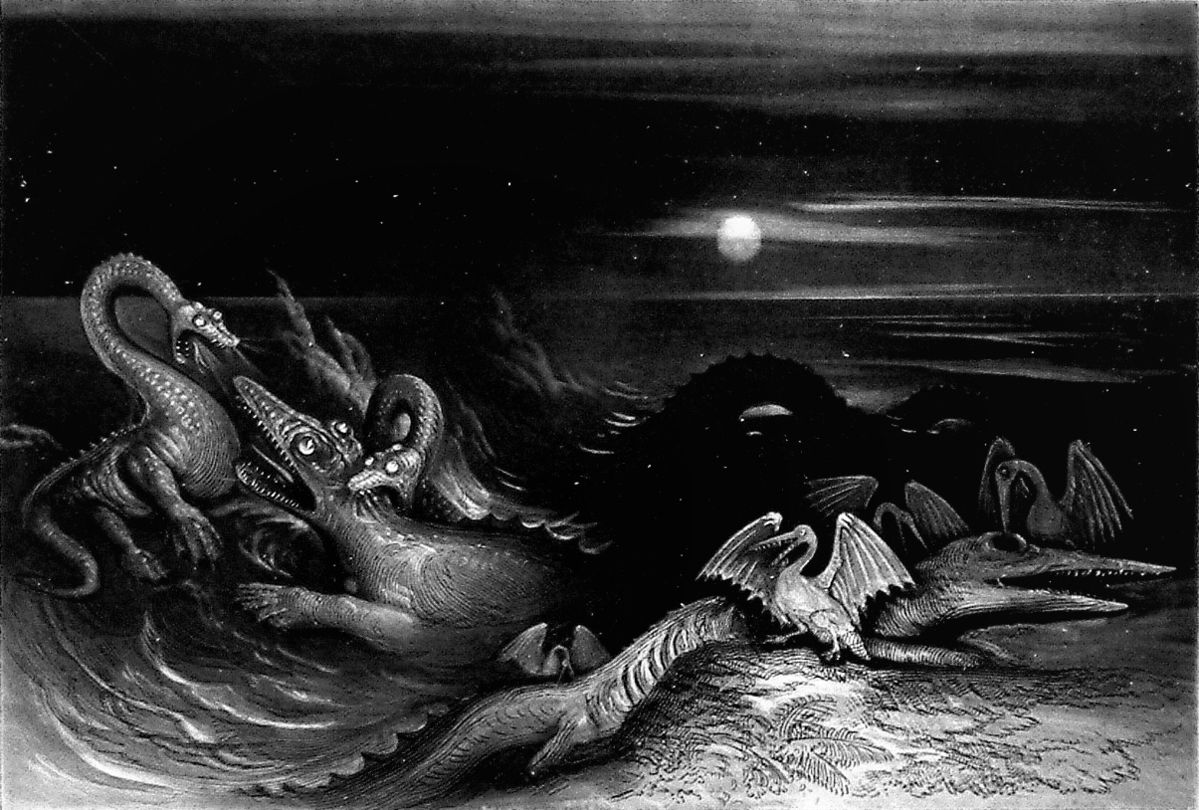 The drawing is an interesting depiction of what people thought dinosaurs looked like during the Victorian era. While a factually inaccurate restoration, it's always interesting to see other's re-imaginings of the "terrible lizards." (As a side note, I can't help but think that this artwork would've been something H.P. Lovecraft would've loved.)
Hawkins, the author of the book, lived in Glastonbury and was a geologist whose sensationalized writings were often "dismissed as the outpourings of a lunatic." Despite his strange ramblings, Hawkins managed to sell twenty-six marine fossil reptiles to the Natural History Museum of London. Some of these specimens are still on display. Not too bad for a supposed madman, I'd say. 😉
Anyway, if you have any favorite Victorian dinosaur illustrations that you've found online, you should link them to me. I'd love to see them.
Till then, happy hunting!