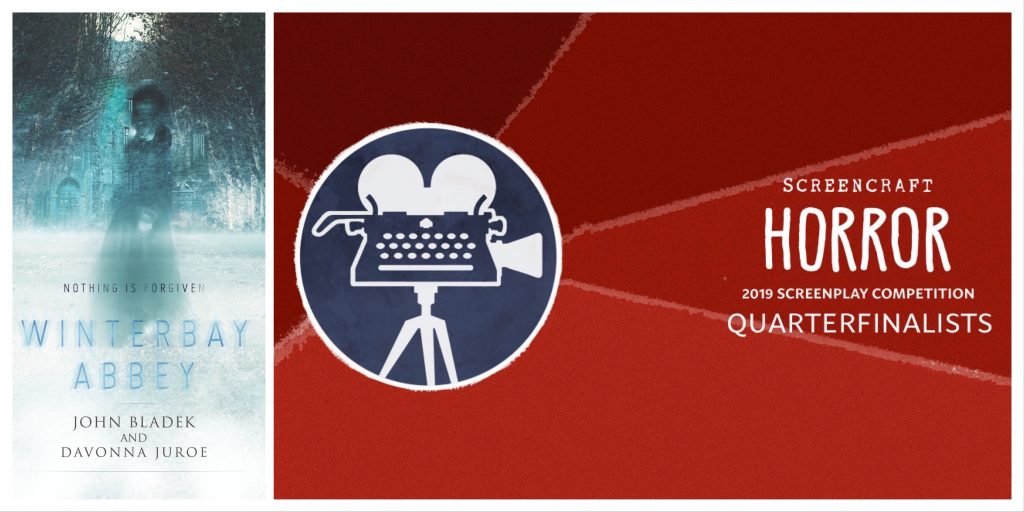 Some news today! My writing partner, John Bladek, and I were thrilled to see that our screenplay adaptation of "Winterbay Abbey: A Ghost Story" has made it into ScreenCraft's Horror Screenplay Competition, and is in the quarterfinals.
We were excited to enter this competition this year upon seeing that the Hollywood judges include representatives from: Monkeypaw Productions, Good Fear, XYZ Films, the filmmakers behind HEREDITARY, MIDSOMMAR, and THE BUTTERFLY EFFECT, along with the VP of Development at Blumhouse Productions (company credits include: PARANORMAL ACTIVITY, INSIDIOUS, SINISTER, OCULUS, and Academy-award nominee WHIPLASH and UNFRIENDED).
There is one more round to go on into the semifinals, and then the winners are chosen in mid October. The winner's prize includes an introduction of the winning project to top studio development executives and producers – starting with this year's judges. Wish us luck as we cross our fingers and hope to advance forward, and check back for updates or sign up below for our newsletter!