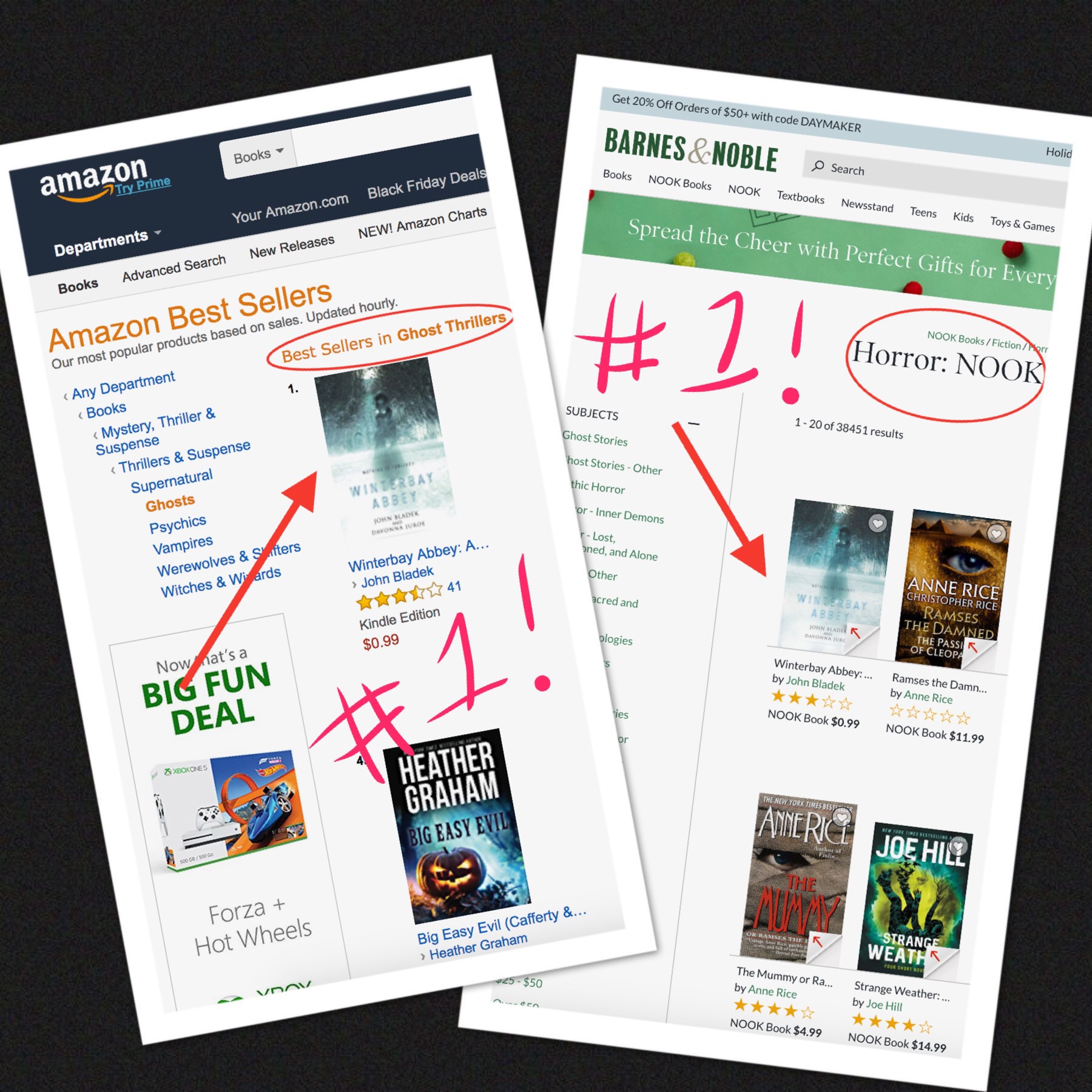 I'm thrilled to announce that "Winterbay Abbey: A Ghost Story" went to #1 on Amazon, Barnes & Noble, and Kobo in Ghost Thrillers and Horror tonight! It also jumped onto the Top 100 bestseller list on Amazon Canada.
A big thanks is in order to all of you readers for your amazing support! I hope you are at home sitting around a warm fire reading the spooky tale.
To say that my co-author John Bladek and I have had an incredible year is an understatement. We hope this is one step closer to having the book adapted for film; please keep your fingers crossed for us!
If you don't want to miss any updates, subscribe to my email newsletter below. (I don't sell email addresses. No one likes that, especially me, and that's just evil and punishable by unicorn horn impalement. Truly).
Thanks again, and Happy Holidays!