A Happy late Halloween to you all! I hope it was filled with lots of spookiness and candy gorging. I had a wonderful holiday, part of which included some exciting announcements. My and my co-author's Gothic ghost-story novel "Winterbay Abbey" is now on shelves at Auntie's Bookstore in Spokane, Third Place Books in Lake Forest Park and the new Seward Park location! Auntie's Bookstore is one of my favorite bookstores in Washington, and Third Place Books is one of the largest independent bookstores in and around the Seattle area! I've been dancing on air these past few days!
If you are in any of those areas, pop on by and snag a copy. Halloween might be over, but it's not too late to read a spooky story by a warm fire. If you'd like to see the book's synopsis, I've pasted it below for you all.
Thanks for all your continued support, my friends! I have some fun posts coming up, including an interview with the very magical visual artist Kristin Harkenstone of Hearthstone Fables, so be sure to check back or sign up for my email newsletter (also below).
Stay magical!
Will Larson has one last chance to save his stagnant career as an architect: design a grand restoration for a long-abandoned abbey. Looming above the breathtaking, windswept coast of Maine, Winterbay Abbey offers a picturesque spot for a charming hotel. But the locals harbor a peculiar distaste for the ruined Gothic convent.
After witnessing a drowning within sight of the abbey, Will wonders why the police seem disinterested in the case. He begins looking deeper into the incident, gradually uncovering chilling secrets behind the old nunnery's walls. Will's wife, Emily, becomes convinced the drowning is a ghostly replay of a past tragedy. But their investigation into the abbey's frightening history soon becomes a desperate struggle to escape Winterbay's dark curse.
Inspired by classic ghost tales, "Winterbay Abbey" is a contemporary Gothic thriller, reminiscent of Susan Hill's "The Woman in Black".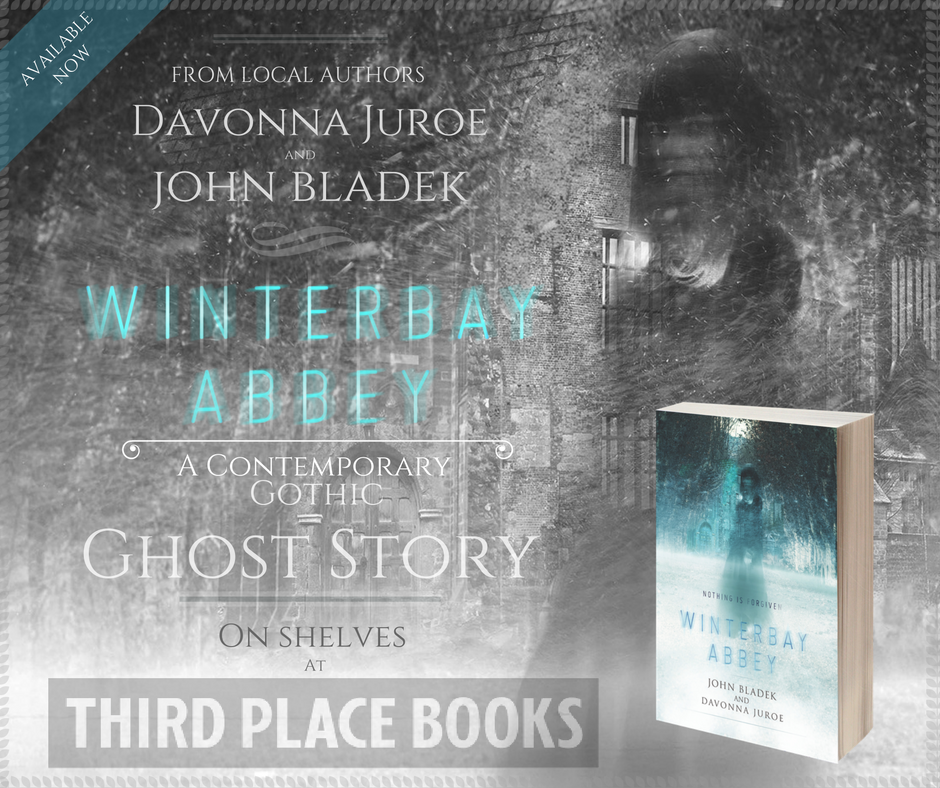 Thanks for stopping by, and if you don't want to miss updates on all things ghostly and fantastical, subscribe to my email newsletter below. BTW, I don't sell email addresses. No one likes that, especially me, and that's just evil and punishable by unicorn horn impalement. Truly! 😉