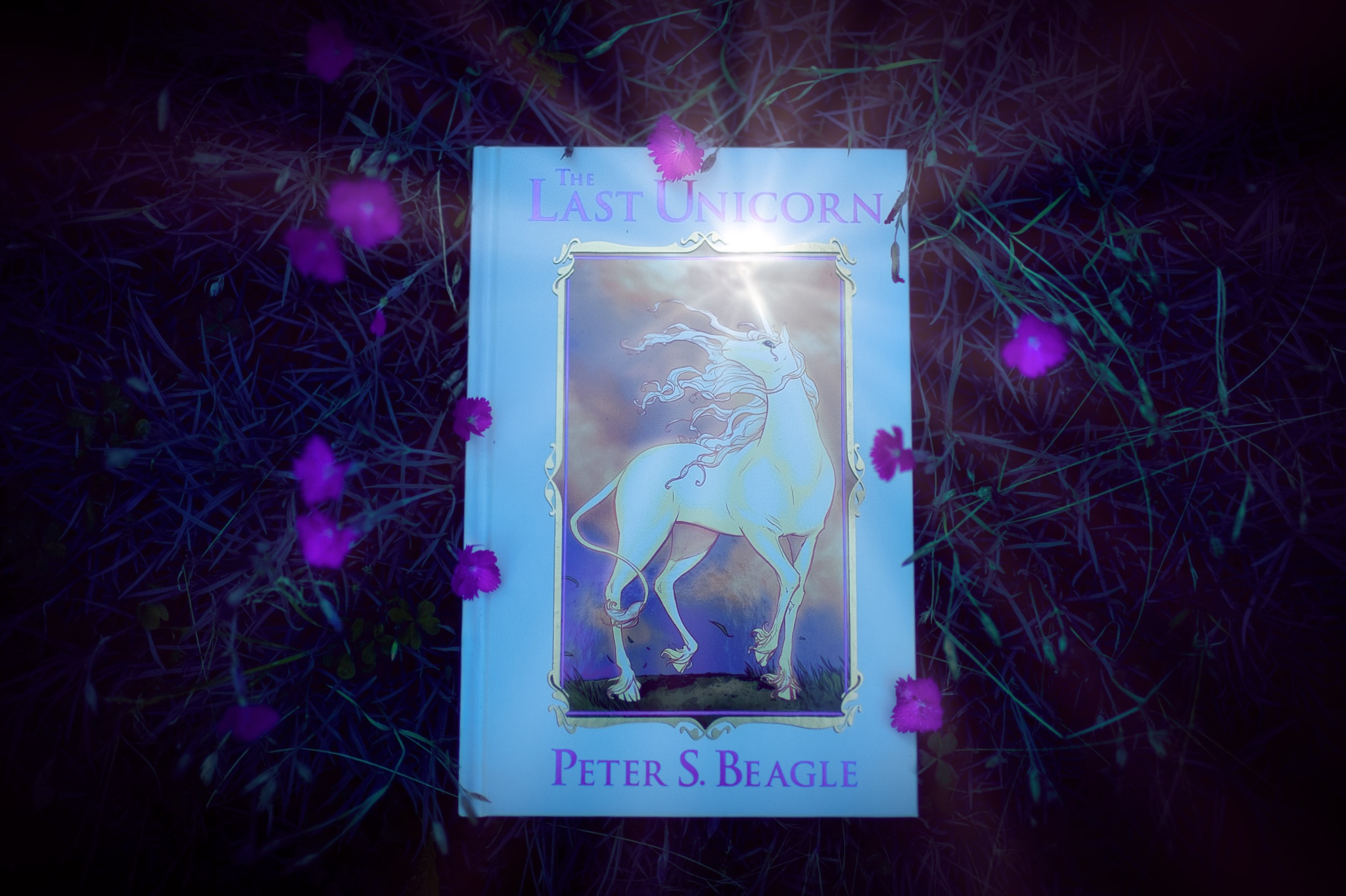 It was time to return to one of my favorite fantasy novels of all time. Over the summer, I started re-reading Peter S. Beagle's "The Last Unicorn" and am delighted to share some new thoughts on the story as well as this picture I took that captures the book in all its glory.
There are very few novels in this world that have a certain magnetism that you want to read again and again. "The Last Unicorn" is one of those books. Beautiful, poetic, romantic, and invoking a sense of wonder, "Unicorn" is more than a story to escape into. The book is a treatise on Romanticism in fantasy literature that showcases the genre at its finest and all it has to offer.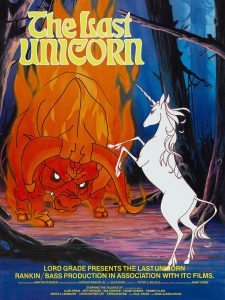 Like many in the fantasy community, I first saw the animated adaption of "Unicorn" as a child. The film forever changed me, helping to solidify my lifelong love of fantasy. The story follows a unicorn who is desperately trying to find where all the other unicorns in the world have mysteriously disappeared to.
She ventures through a medievalesque fantasy world and finds help from a magician, a scullery maid, and a knight to help her on a seemingly impossible quest against enemies she never dared dream of.
I found the novel later in life and devoured it, loving it just as much as the film–owing to the fact that Beagle wrote the screenplay for the animated adaption. Deep in relevant themes and beautifully poetic imagery, Beagle's prose is not only striking and lyrical, it pierces the very soul.
I had the pleasure of meeting Mr. Beagle when he came through Seattle on tour some years back. They say never to meet your heroes, but Beagle–an almost unicorn himself–is a rare, enchanted jewel. He was as kind as he was gracious, complete with a magical twinkle in his eye that held a knowing understanding of our world. An understanding he's so aptly been able to translate and weave into one of the greatest fantasy stories of the modern era.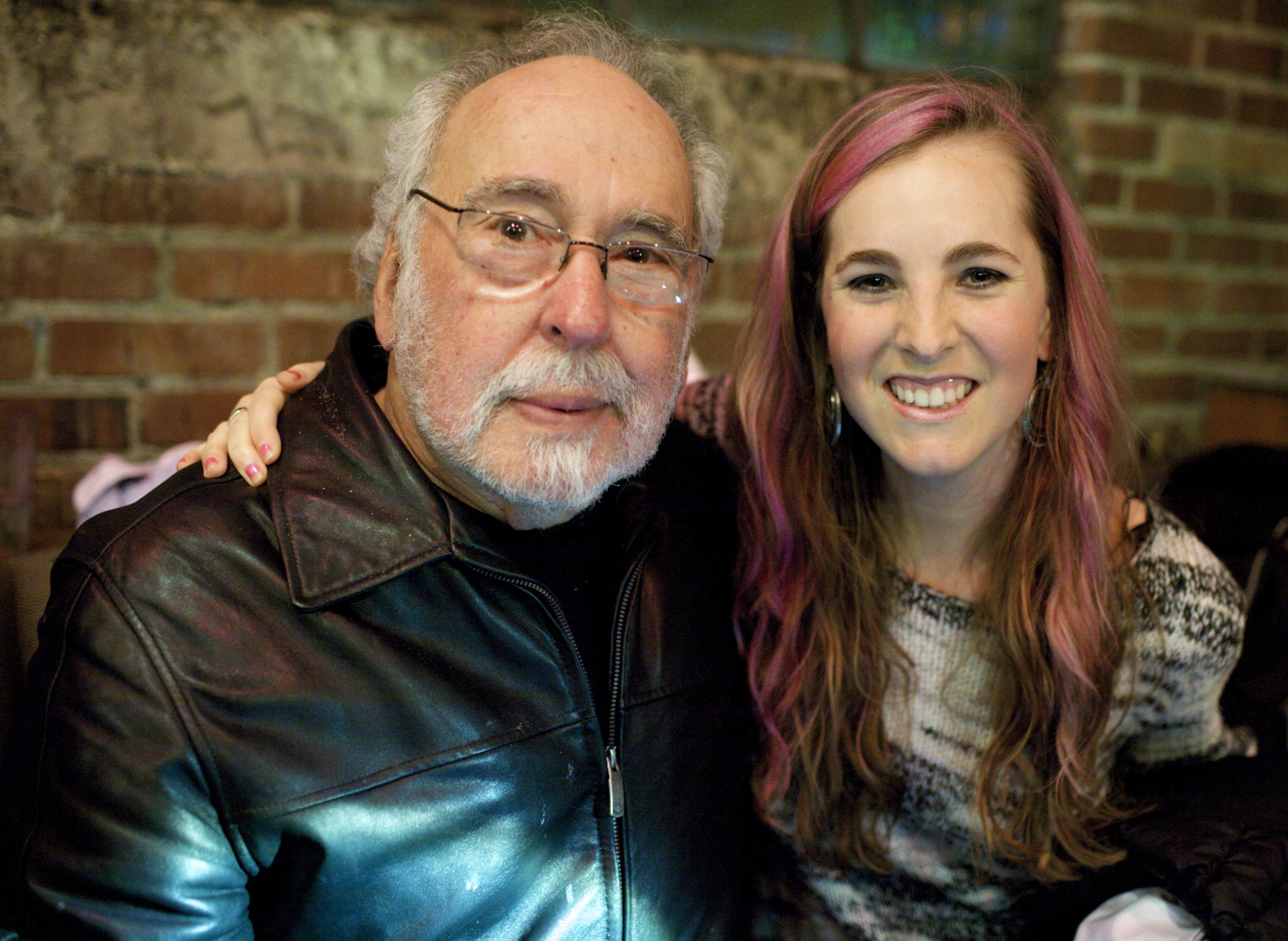 I think about the story often, and "Unicorn" definitely served as an inspiration during my and my co-author's initial writing of our upcoming fantasy novel, "The Last Wizards of Tynedale". I love fantasy quests, and the unicorn's journey was always in the corners of my mind as our own wizards set out from their declining homeland of Tynedale towards dangerous lands on their own impossible journey.
If you are in need of a questing adventure, filled with wonder and beauty, but you've already read "The Last Unicorn", I highly recommend returning to it. You'll more than likely find some new, deeper meaning hidden within its pages. And if you haven't read the book and love fantasy, I highly recommend this novel. It may very well become the cherished classic that you'll keep returning to again and again.
"Over the mountains of the moon," the butterfly began, "down the Valley of the Shadow, ride, boldly ride…You can find your people if you are brave. They passed down all the roads long ago, and the Red Bull ran close behind them and covered their footprints."
–Peter S. Beagle
Thanks for stopping by, and be sure to check back for more upcoming news as well as updates on my forthcoming fantasy novel, "The Last Wizards of Tynedale", with my co-author, John Bladek. And if you'd like to be alerted of upcoming giveaways and magical news, sign up for my seasonal newsletter at the bottom of this post. (I don't sell email addresses, btw. No one likes that, especially me.)
Thanks for reading!
Stay magical,
Davonna