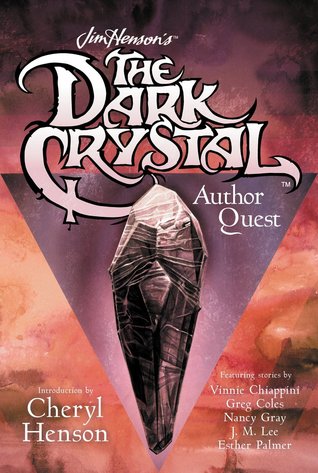 Just a quick post wishing author J.M. Lee a huge congrats in winning the Dark Crystal Author Quest contest! The winners were announced today via the Dark Crystal's website.
Last summer the Jim Henson Company and Grosset & Dunlap of the Penguin Young Readers Group announced that they would open submissions to find an author to write a new young adult novel set in the world of Jim Henson's fantasy film, The Dark Crystal.
Along with editors from Grosset & Dunlap, the entries were judged by two of Jim Henson's daughters (Cheryl and Lisa Henson) and Wendy Froud (creature design and fabrication supervisor for The Dark Crystal). Five finalists were picked and Lee is now about to receive a book contract for the publication of a Dark Crystal prequel novel valued at $10,000.
I had the privilege of interviewing Lee a few weeks ago on how the film influenced him growing up and also read his story via the contestant anthology released by Penguin in June. Lee's tale desperately left me wanting more and not only did it embrace the world of the Dark Crystal and feature a courageous female lead you can root for, but Lee added in elements that made the tale the perfect candidate for a young adult novel. (I don't want to say too much — spoilers.)
Can't wait till they announce when his novel will be published. Till then, if you haven't read the contestant anthology, you can check it out here. The stories are perfect to put you in a fantasy-quest mood. Also have a look-see at Lee's interview to learn about his passion for the Dark Crystal and how it inspired him to enter the contest.
Thanks for stopping by and stay magical!