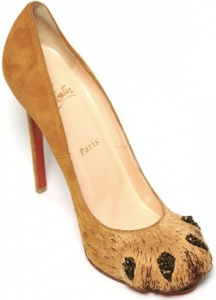 After taking a look at the high traffic for the Hogwarts prom dress post, I thought it would be a fun idea to compile a house shoe post too. What dress really is complete without a pair of dazzling heels anyway?
Since I belong to the house of Gryffindor, let's start things off there, shall we?
I really can't think of anything more fitting than these Louboutin lion paw pumps to the left! Any Gryffindor would be proud to wear them.
Or if animal prints/paws aren't your style, perhaps go a little mod with these red and yellow Louboutin red bottom slingbacks.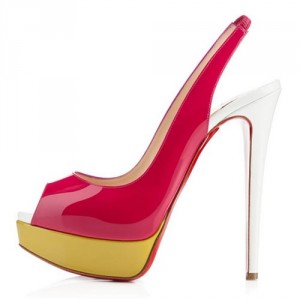 These River Island plait trim platform stilettos also rock the Gryffindor house colors.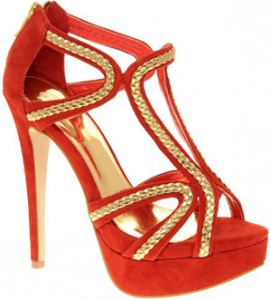 And these red and gold pumps, which are sadly not for sale on ebay anymore, are also another great contender. So regal.
Next up: Hufflepuff.
I love these sparkly Mary Jane stilettos sold by Ami Club Wear. Perfect for the Hufflepuffers in your life.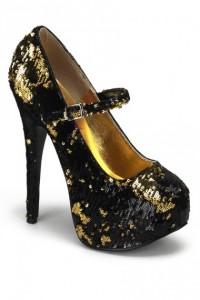 Or if you like a little bit more of an understated look, these black faux leather stilettos are a great look too.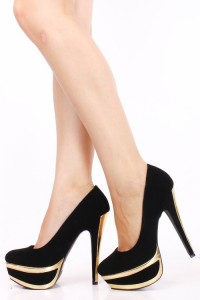 These are also Hufflepuff worthy. The pumps were featured on the Fashion Think Tank.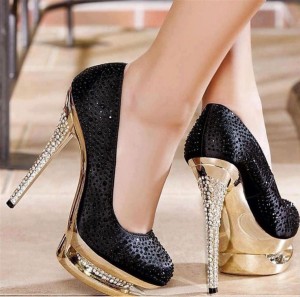 Ravenclaw, you're up next. I absolutely love these gold and blue satin heels by Gianmarco Lorenzi. Way fitting for your house's color scheme: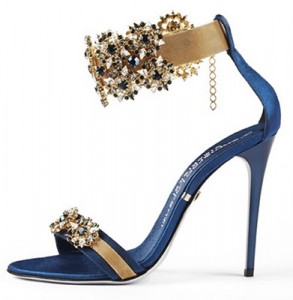 Oh, Ravenclaw. *sigh* If only your magical relic was a sword instead of diadem. These heels would've been perfect: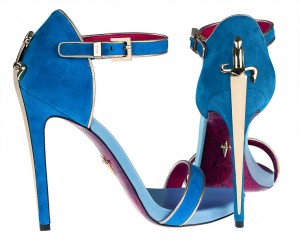 Oh well. If you can't rock a relic sword, these platform pump stiletto peep toe shoes are the next best candidate. Look at the gold fringe that hangs from the ankles! Love! So glam.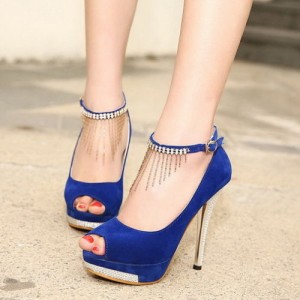 And last but not least on the Ravenclaw list are these Gucci gems. Perfect if your dress leans a little more on the turquoise side of blue. Very Ravenclaw: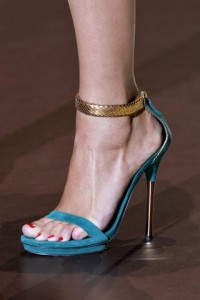 Okay, now onto the last house. Slytherins were easy finds and I discovered a bunch that I liked. These black calf leather sandals from Bionda Castana are so very fitting: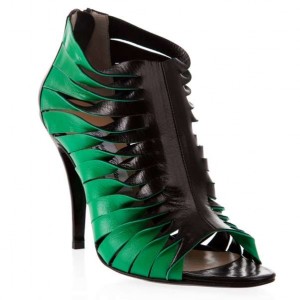 I'd say these Bettie Page Dixies are pretty slick too.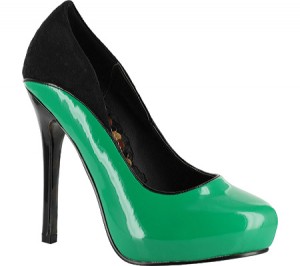 As are these lace-up Gatsby snake shoes by Topshop.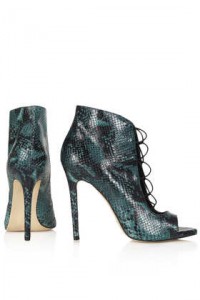 And don't you think every Slytherin needs a pair of these Gianmarco Lorenzi Snake Charmer stiletto pumps? I think so!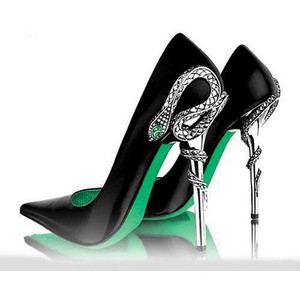 For my last choice, I want to refer to my Hogwarts house dress post. I thought that this Roberto Cavalli gown was as perfect as you could get for a Slytherin.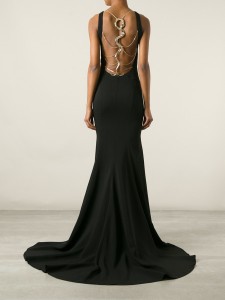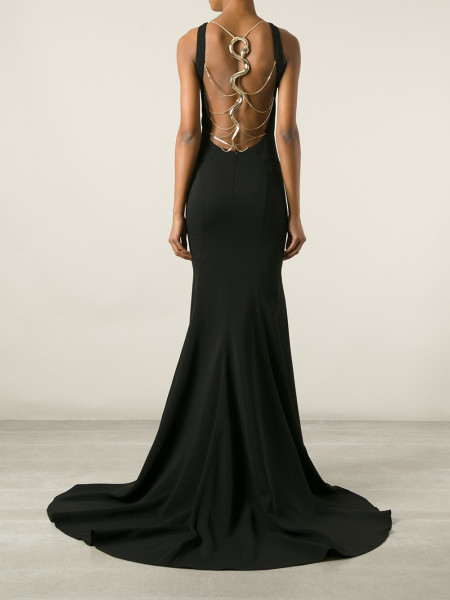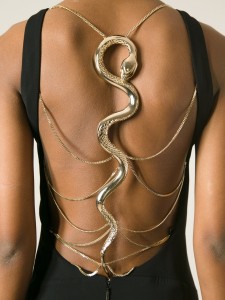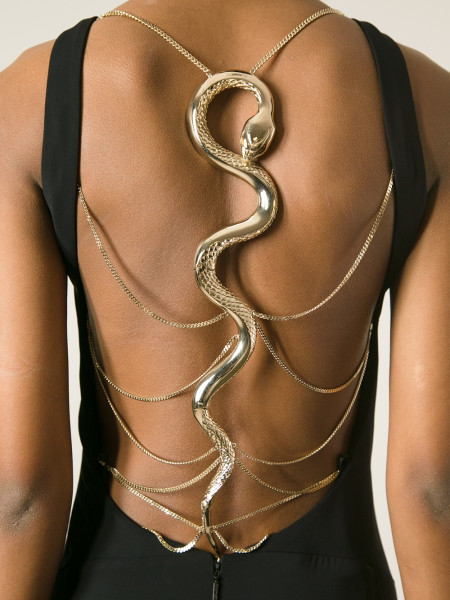 So, how awesome would these suede gold snake heels by Giuseppe Zanotti be with the dress? Finish off the look with some bold emerald earrings and you'd be a Slytherin queen.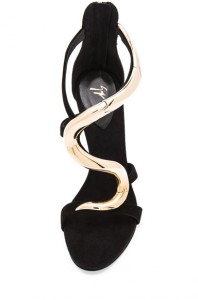 Stylin', people. Stylin'.
So…what do you think, ladies? Which pair of these gems are your favorite? Leave a comment and let me know.
Also, if you want to get updates on the latest movie-inspired fashion and all things magical, subscribe to my email newsletter. (Btw, I don't sell email addresses. That's just evil and punishable by unicorn horn impalement.) A Harry Potter House jewelry post is in the works.
[wysija_form id="1″]
Now, if you want to take a peek at all the magical details inside Universal Studios, Orlando, you have to check out my photo post on my recent visit to the park!
Otherwise, apparate on over here to see the Hogwarts prom dress post if you haven't gotten a chance to see the magical gowns yet. You're definitely going to need a dress to wear with any pair of these lovely shoes. 😉
Happy Tuesday!